Overview
The office of the future: something more than just a workplace.
An interview with Peter Ippolito
OBJECT CARPET visited Peter Ippolito in his studio in Stuttgart. We find ourselves in a very pleasant Hall of Fame – there are 239 awards on display in the entrance hall of the studio. We arrive early and are invited to enter the "studio". Above a large dining table there are pink balloons with small leaves, making them look like cherries hanging from a tree. There are flowers on the table and white garlands fill the room. It is obvious that a celebration has taken place in here.
Everything around us reflects hard work, well-thought actions and playful installations. We don't see ourselves as a "foreign object" but as a part of the bigger picture. We are in the middle of an office environment, in the flow of it all. The uncomplicated atmosphere is contagious, inspiring and electrifying. And so we use the time spent waiting to work on our own ongoing projects. Exciting ...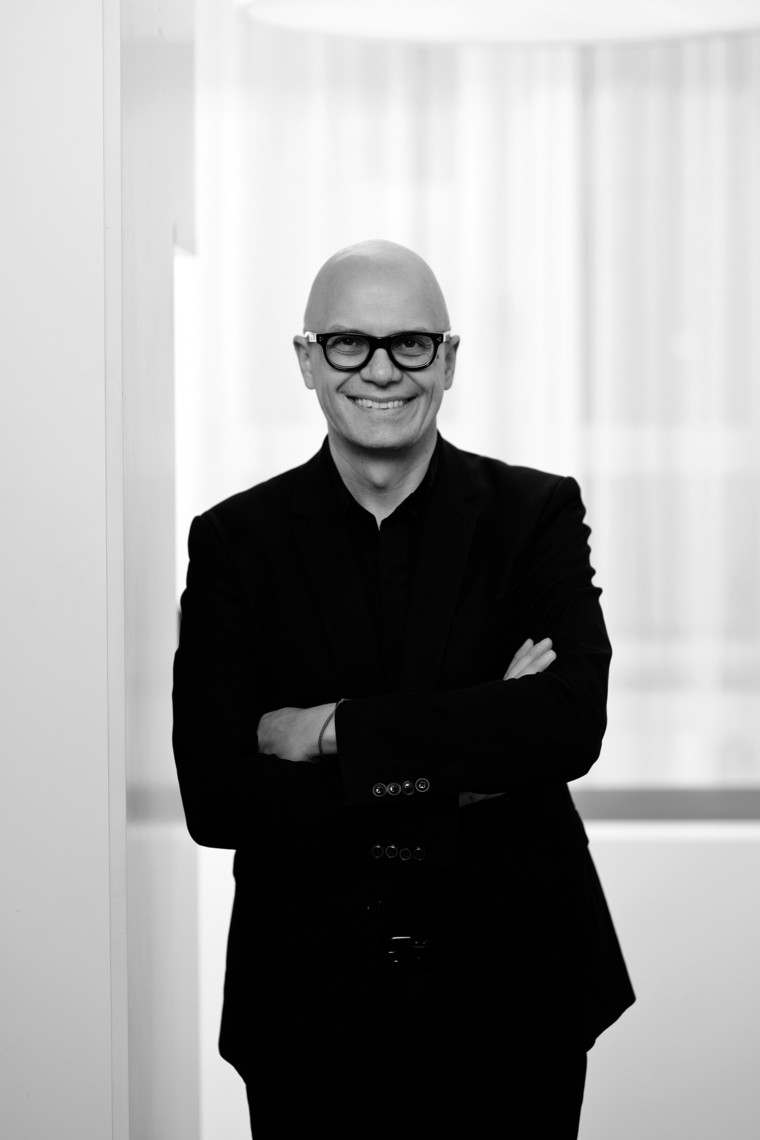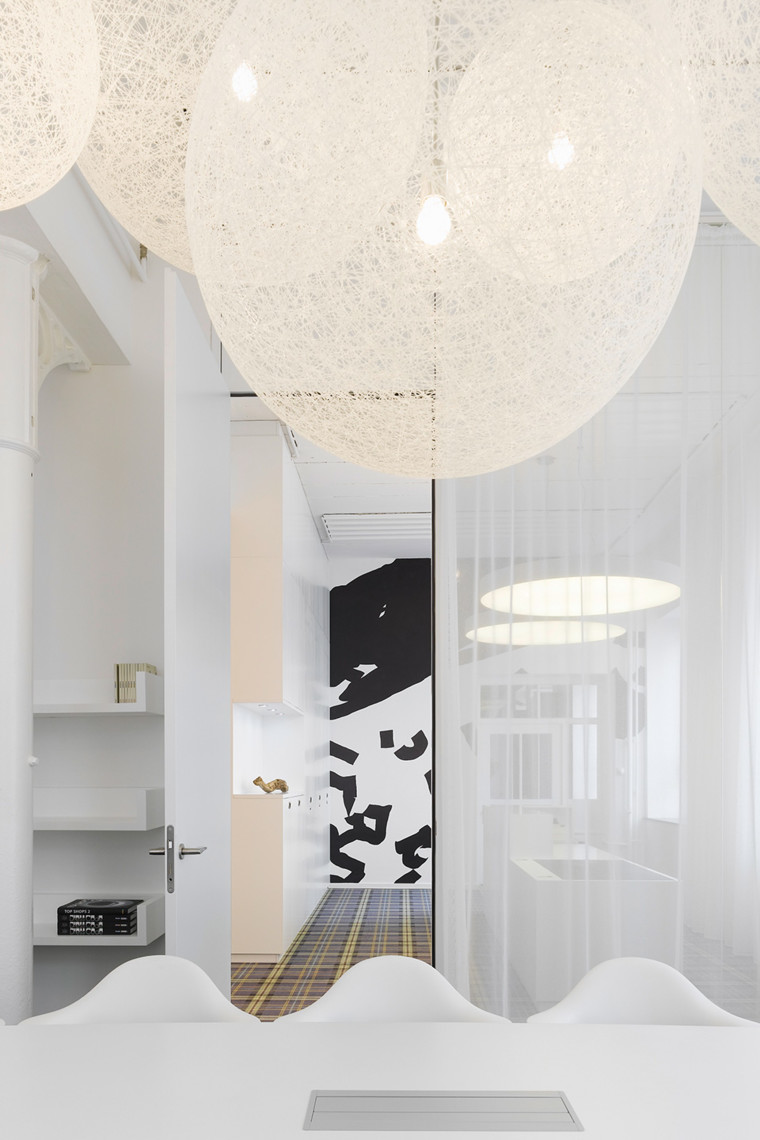 Your office is creative, playful and gives off a feel-good atmosphere. It's representive without dominating. It's self-explanatory. This is your identity, your office identity. New visions of work seems to be practiced here. What are the tasks undertaken by office buildings today and in the future?
The offices of the future are platforms or places for encountering, exchanging and communicating. The design of these places should inspire and encourage creativity. People should feel comfortable there. In a world where communication is dominated by digital media, there is a need for real-life encounters. Furthermore, the design should visualise the corporate identity of a company.
This must be put together individually, there is no generic way of doing this. Coming up with individual, creative solutions, this is one of the strengths of your office. Which role do textiles and carpets in particular play in this?
A very important one: Especially concerning acoustics, carpet flooring plays a crucial role. It is essential to find a balance between too much and too little acoustics in our open office structures. Textiles create a feel-good atmosphere. They create feel-good areas conveying safety, allowing privacy. People just want to feel comfortable wherever they are. Be it in a restaurant, at work, in a cultural institution, at home – we just want to feel at ease in all places. Using carpet flooring is an ideal way achieve this. Its value is currently being rediscovered.
THE OFFICE WILL BECOME THE IDENTITY-STAINED TRADEMARK AGAINST CUSTOMERS AS WELL AS OWN EMPLOYEES.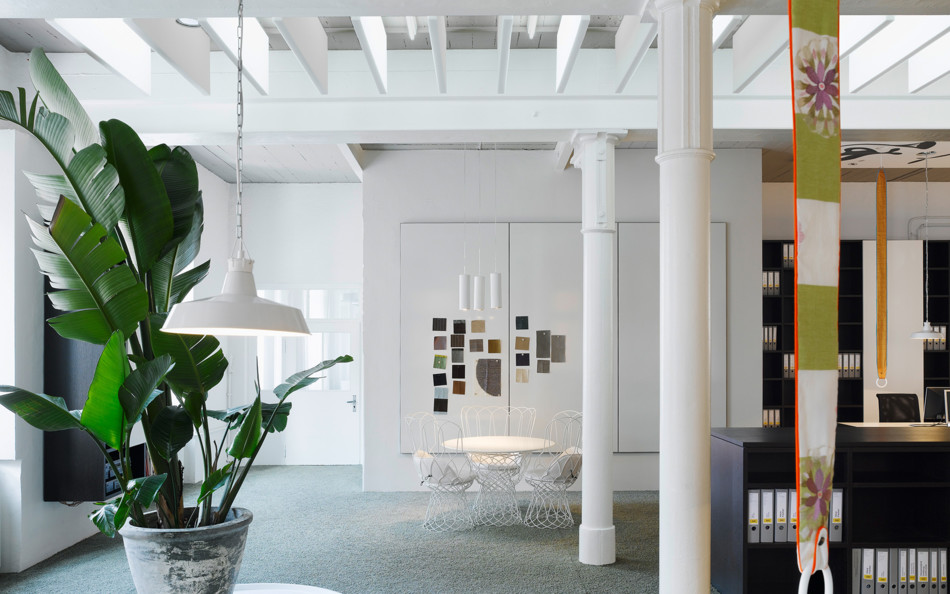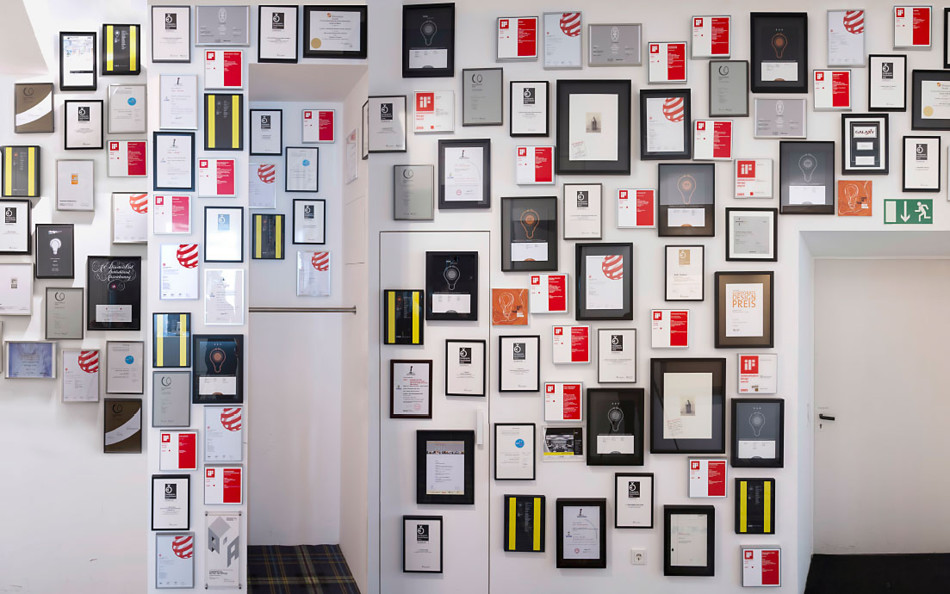 You do a lot of traveling and yet, you are still involved in all of your projects around the world. How do you communicate with your teams?
We often use Skype to communicate between Stuttgart, Berlin and Shanghai and we naturally use all of the contemporary means of communication. Of course it takes some time to learn these methods of communicating in order to apply them to working processes. They require clear structures and, for me personally, a reliable time management. (Laughing) That's something I used to struggle with, but times change. The way I work today is very different from the way it was back in the days. Today, my role is rather the one of a coach. There is a regular weekly meeting attended by all of the offices via the Internet where an employee of every office presents a project. These presentations always follow the same aspect: What is my experience and what can others learn from it?
Talking about learning. You have been giving lectures for quite a couple of times – do you plan on keeping that up?
Yes, the transfer of knowledge always has been a great concern to me. Currently, we are discussing our own format for an academy as a platform for joint learning and researching inside a studio.
Transferring knowledge in order to shape the future, this also encompasses the topic of sustainability. How important is sustainability for your work?
For our work sustainability is very important, or actually a matter of course. When designing something today, it is also clearly more important than ever to keep in mind the removal of materials. This is a prerequisite on the part of the builders/investors, because it is one of the essential arguments in today's world.
My last question: What is the story behind these colourful balloons in here?
(Peter Ippolito laughs) Yesterday, we celebrated the first marriage among colleagues in this office. The co-workers of the two organised a lovely office celebration. I'm happy that we all enjoy each other's company and spend some leisure time together as well.