Our passion lies in the diversity of interior design, where we create the most diverse atmospheres with the help of textile floor coverings. Through skilful colour and material compositions, as well as exciting and surprising combinations, the effect of a room can be completely changed.
Use this for your project too! We will be happy to support you.
Below you will find an overview of services with which we can support you individually and customised in conception and visualisation.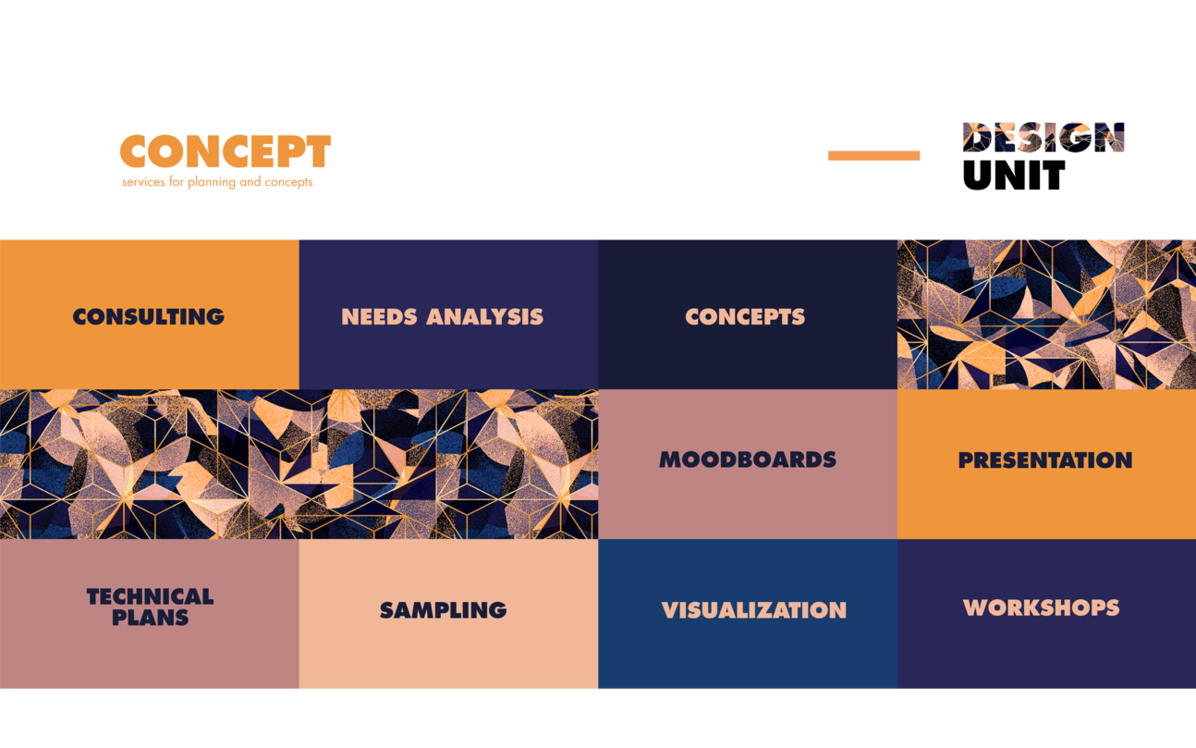 Find out about the various support options in detail here: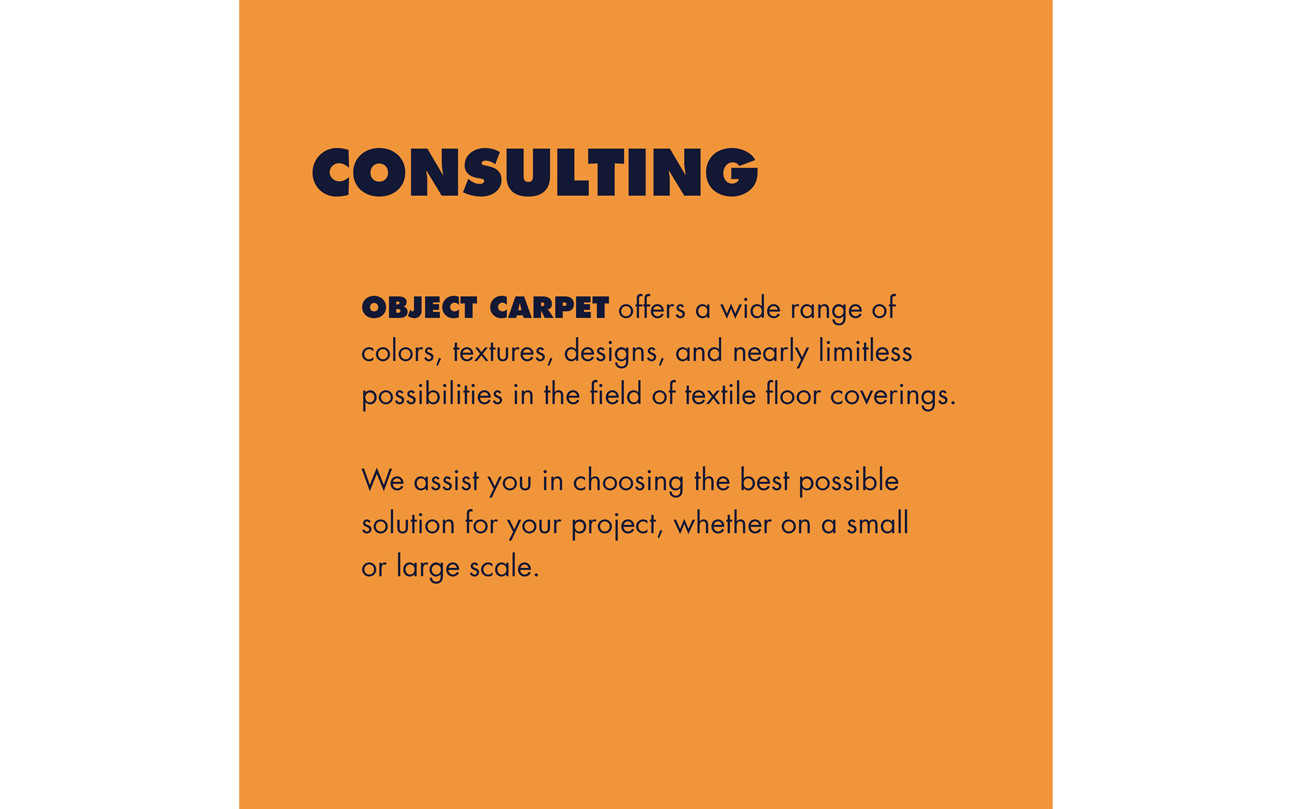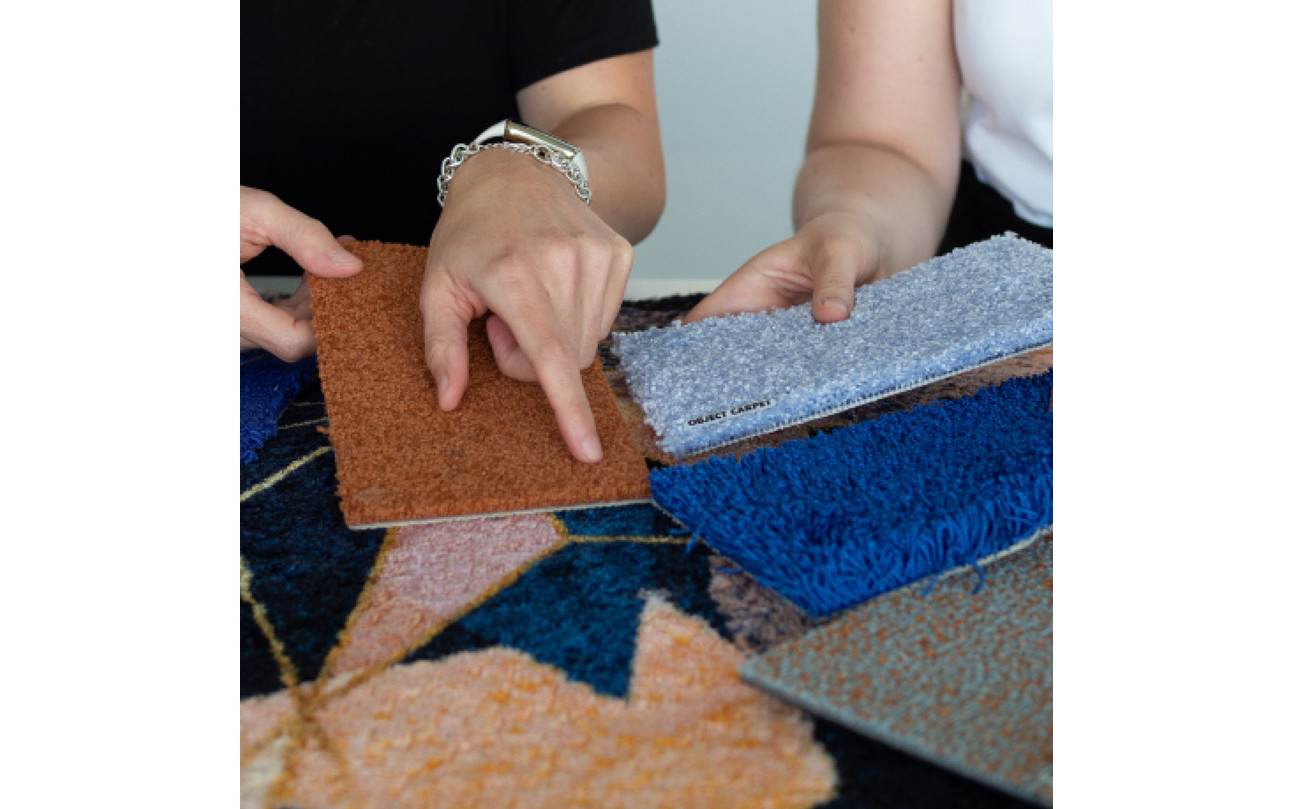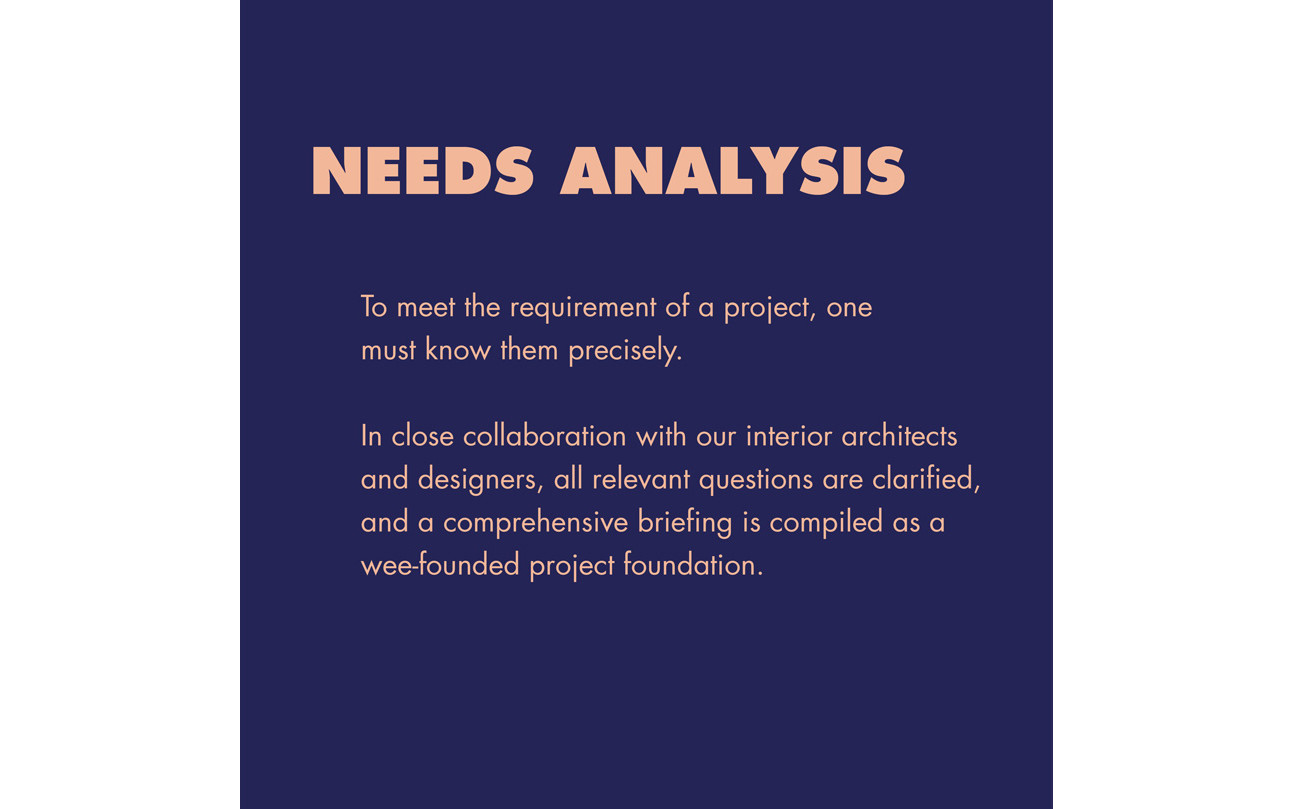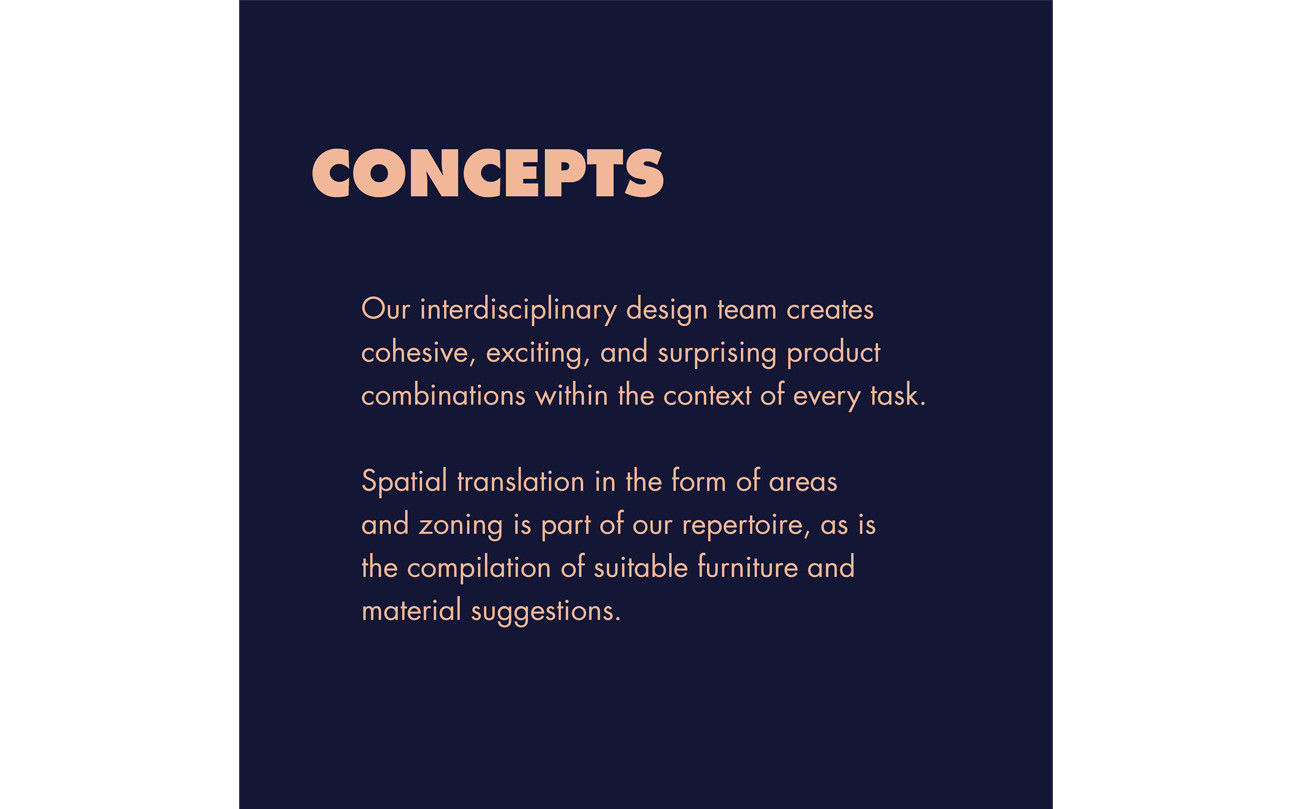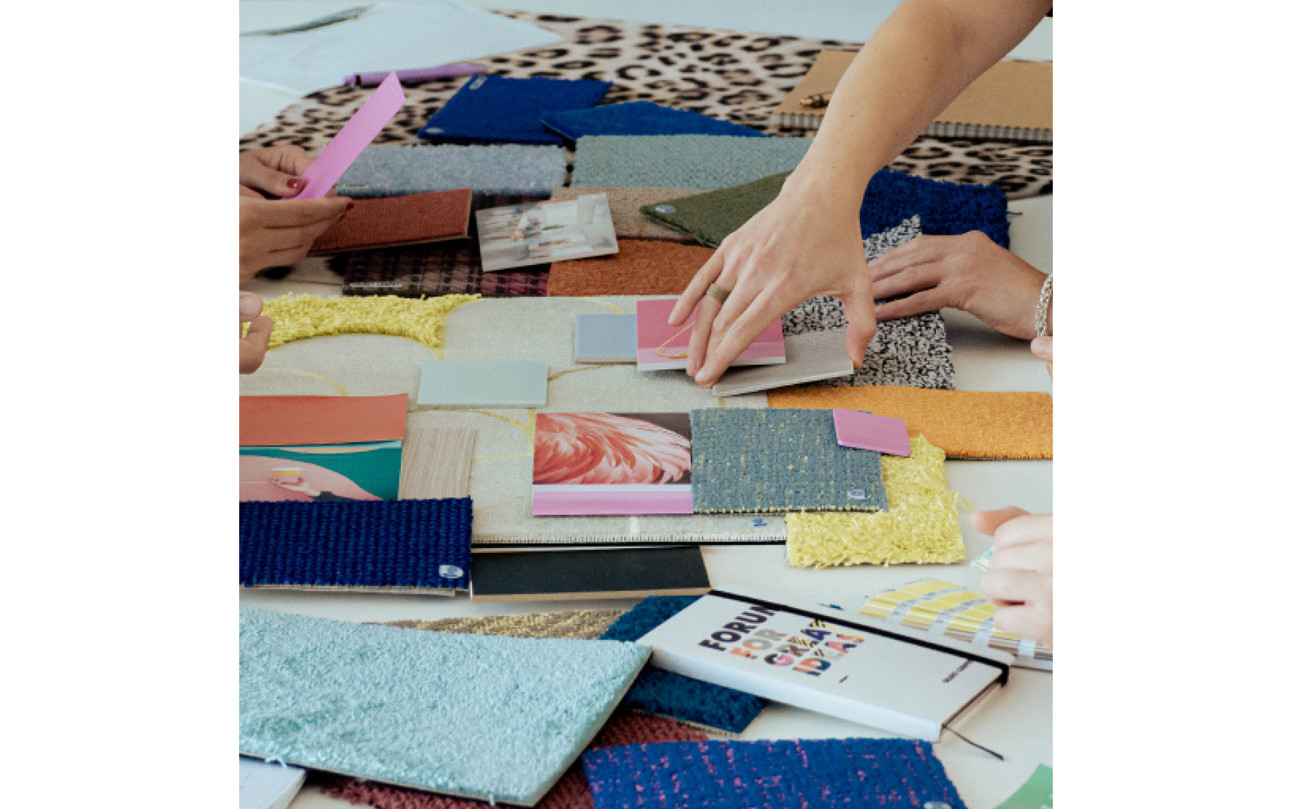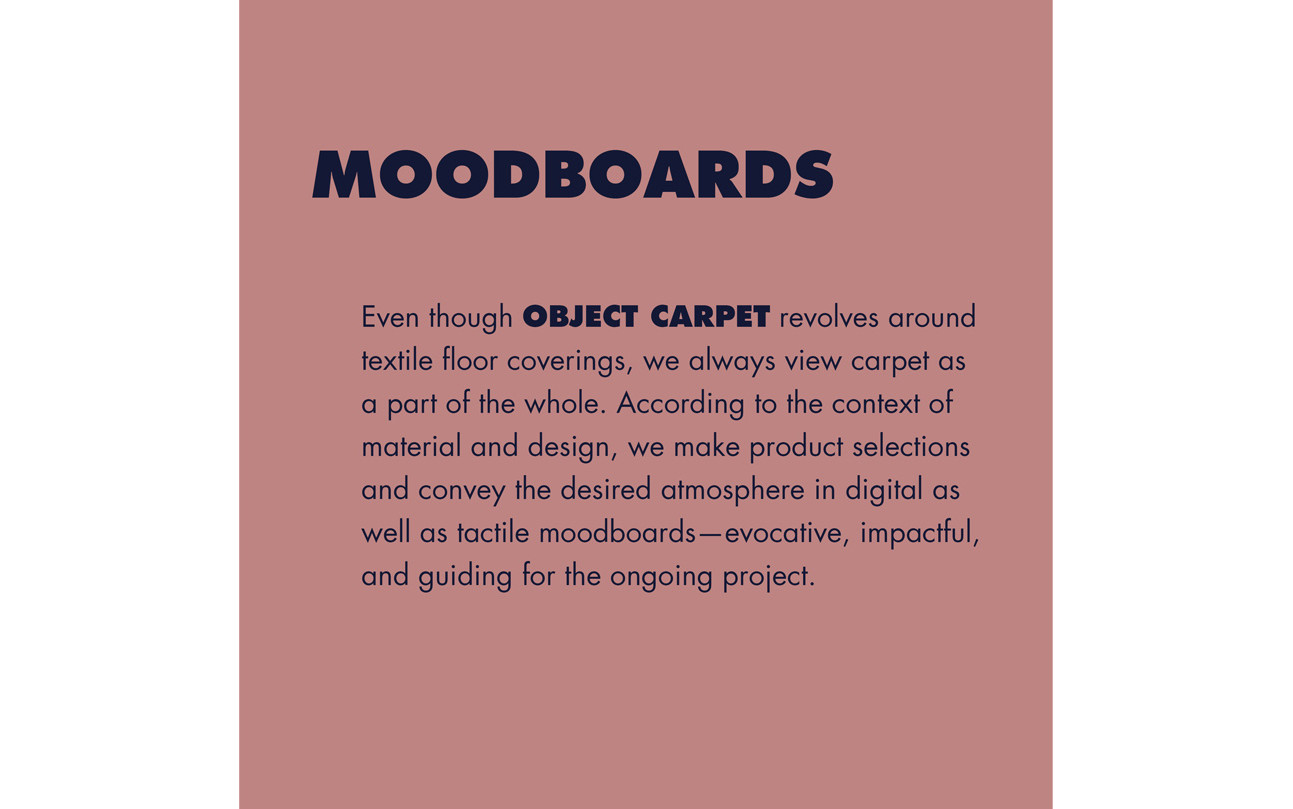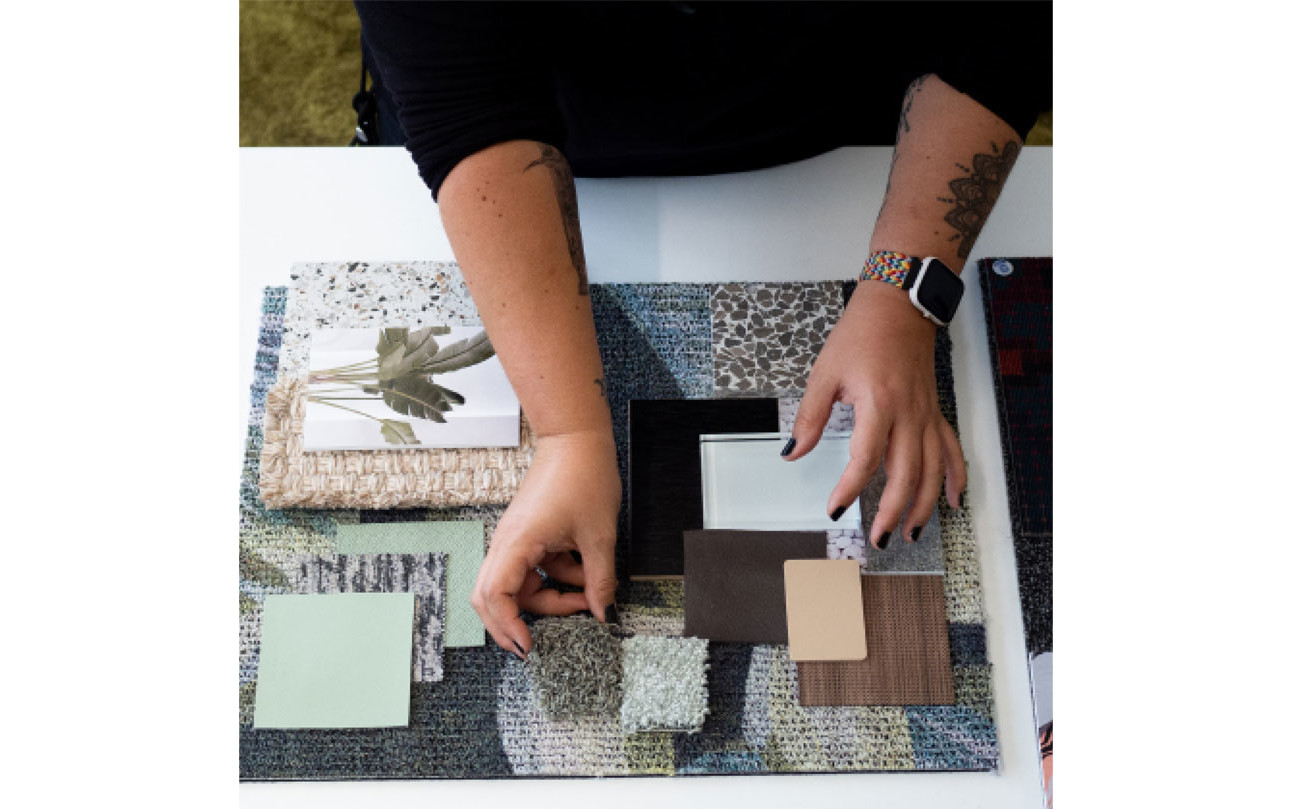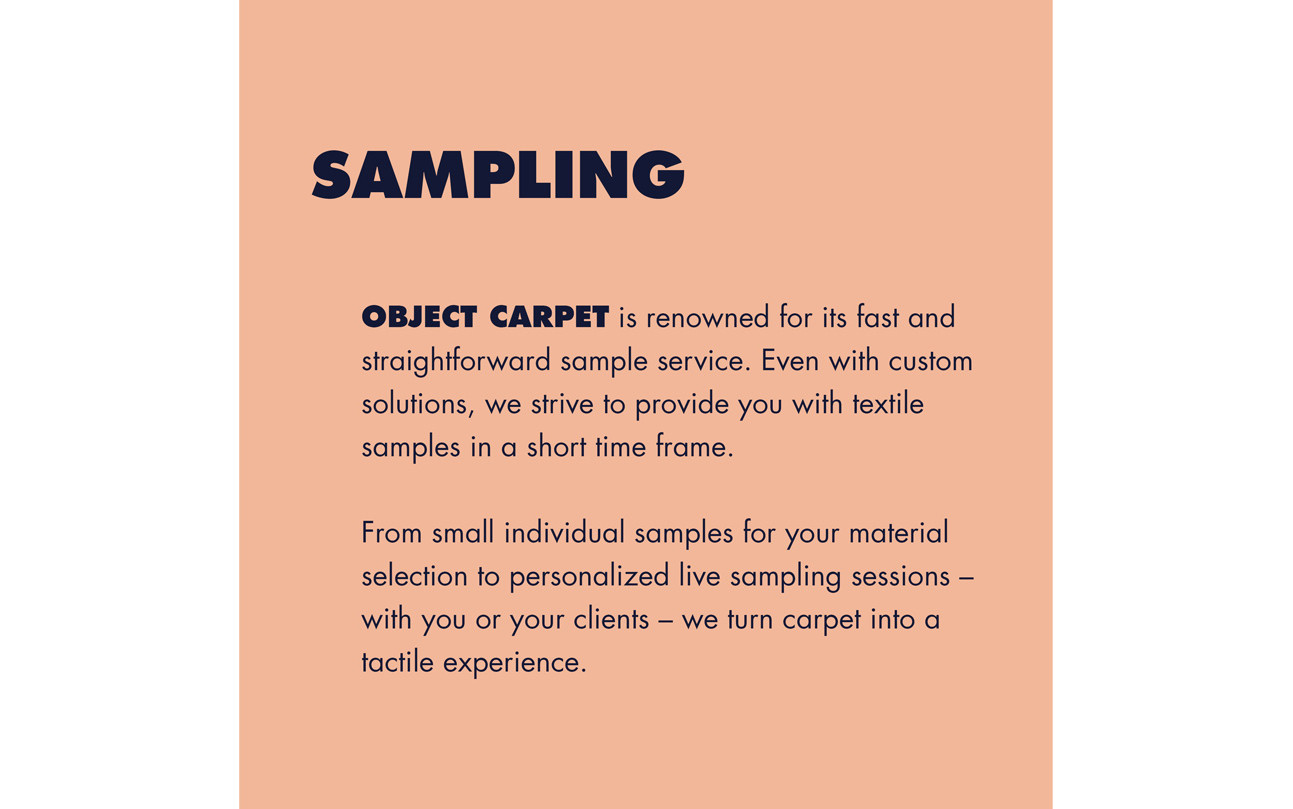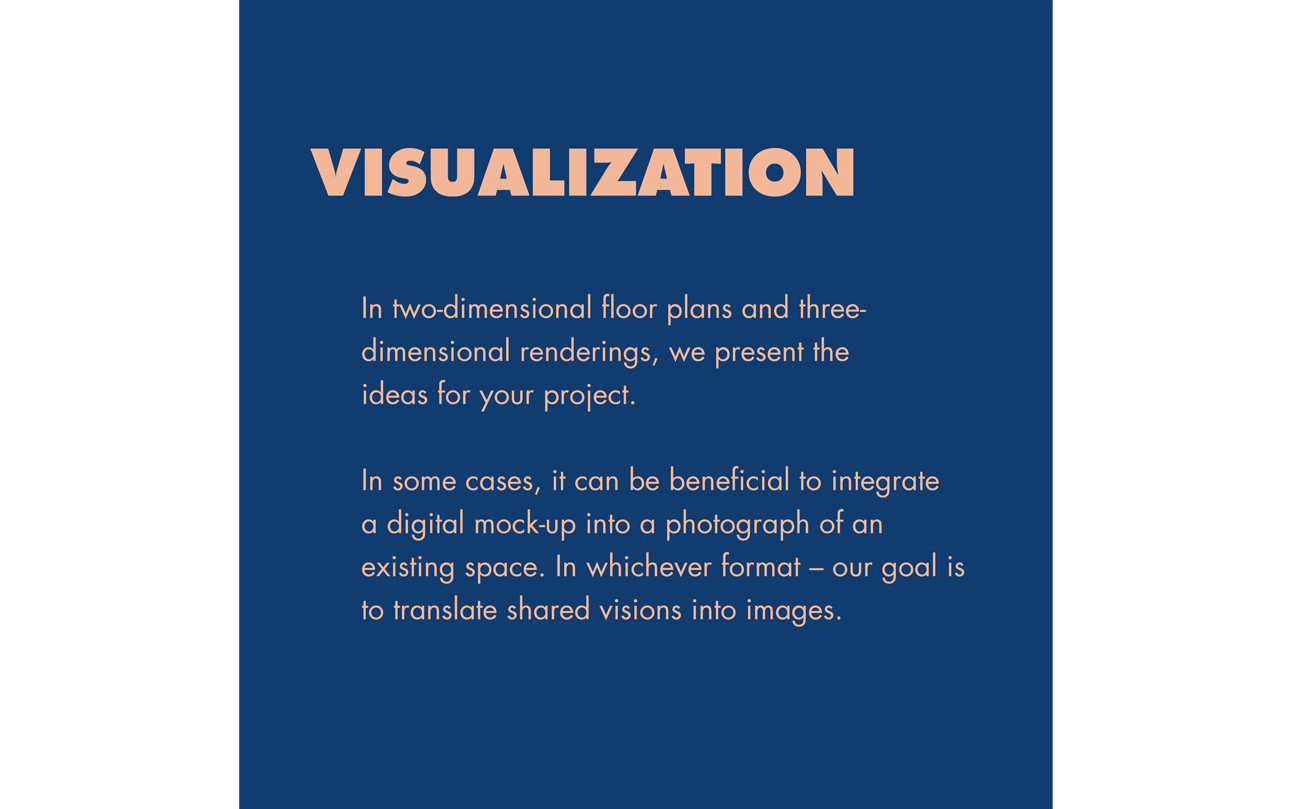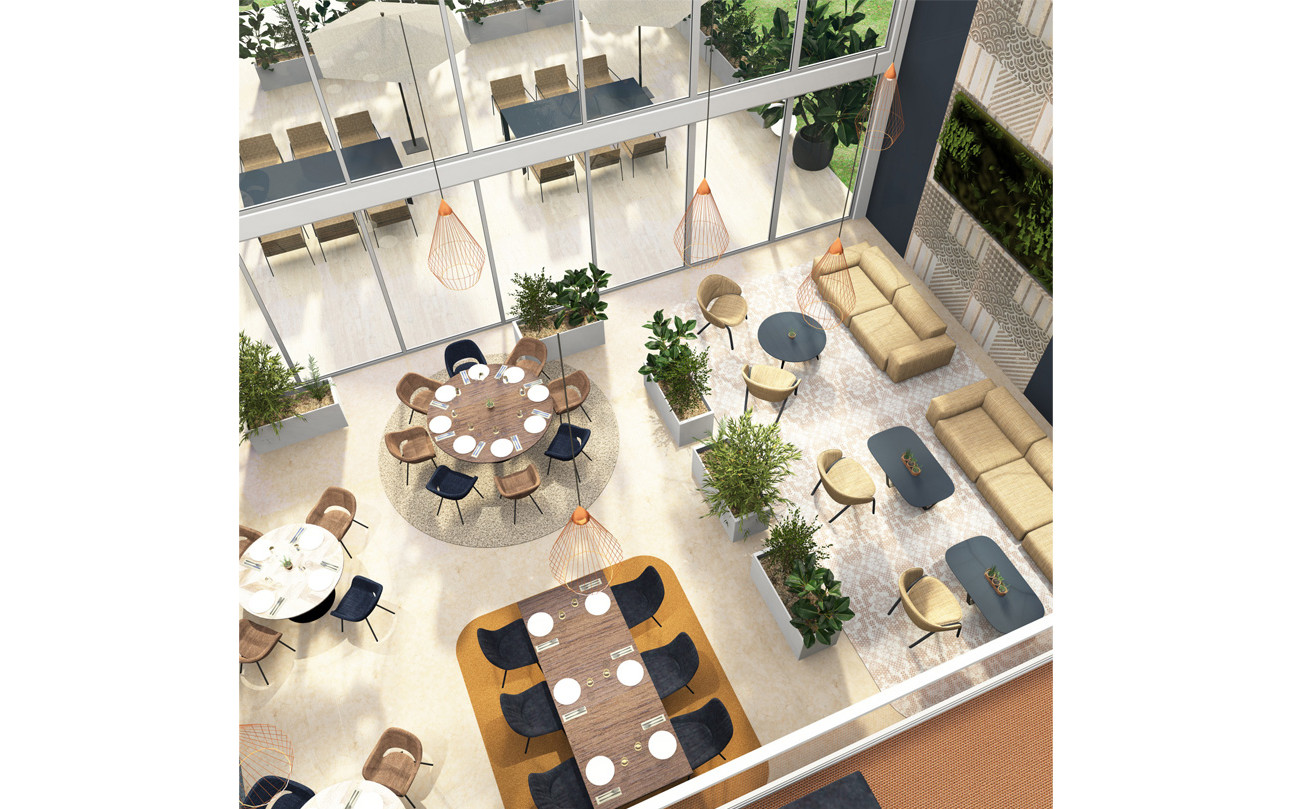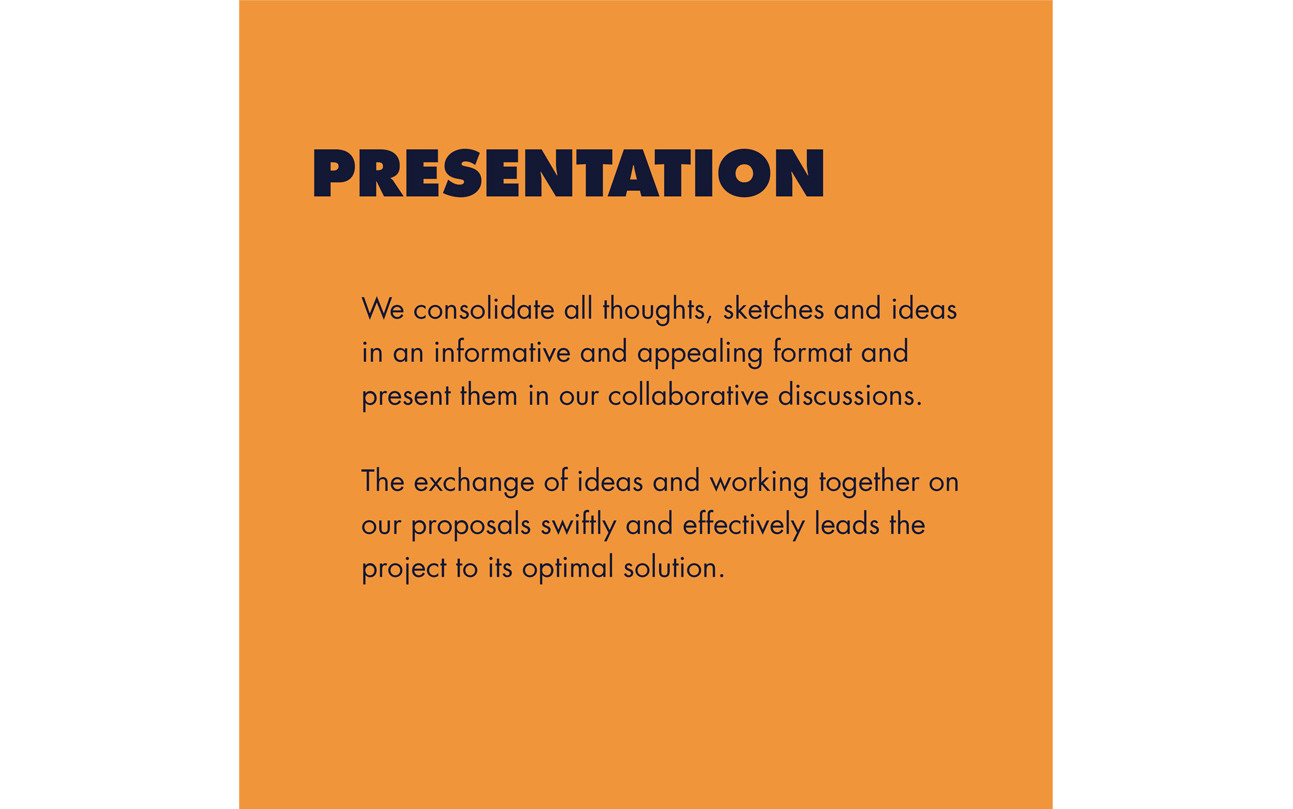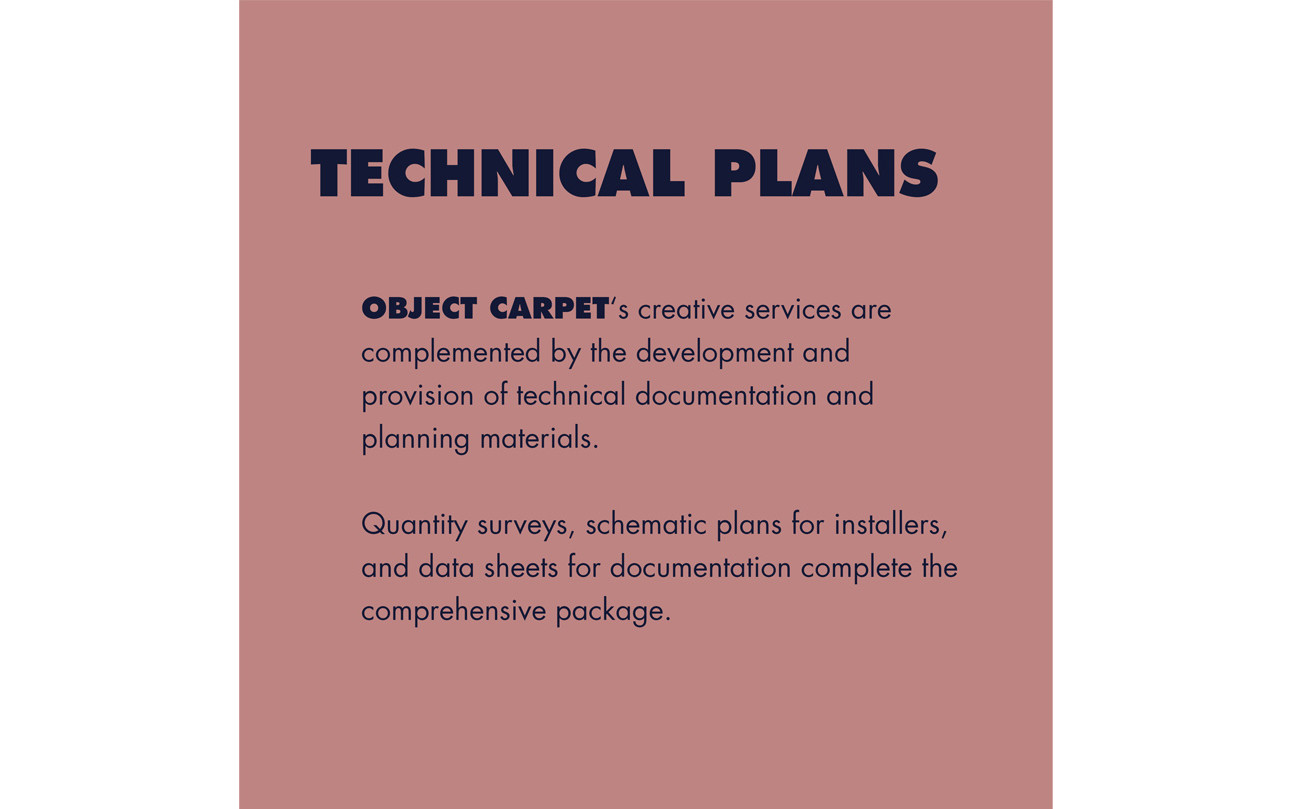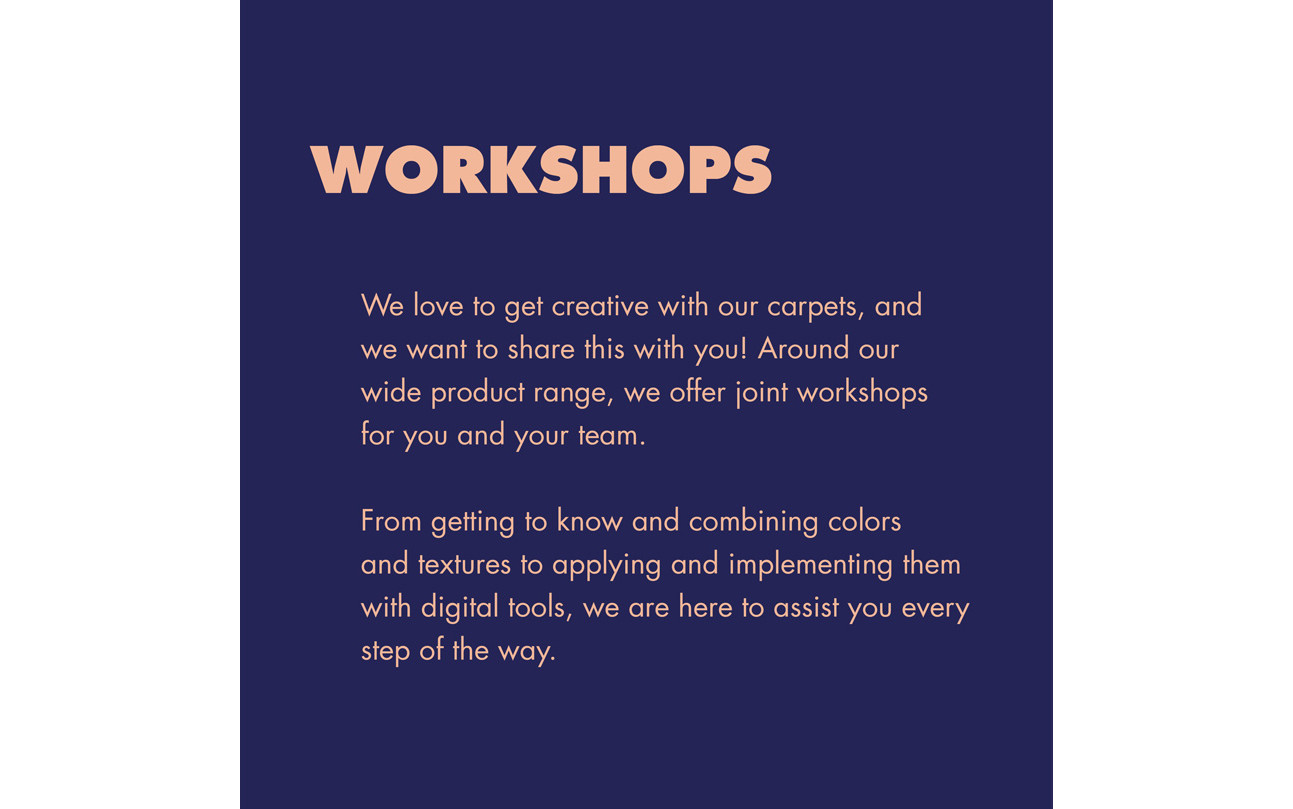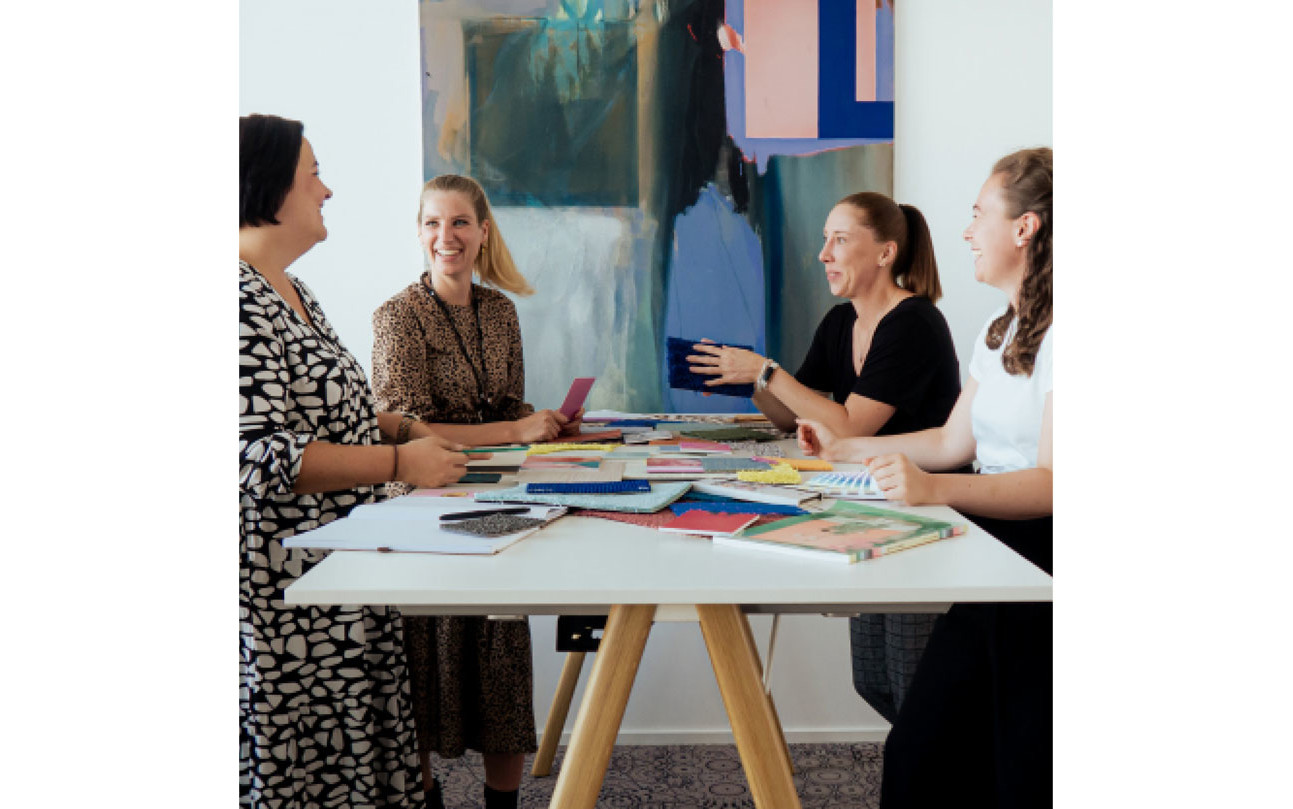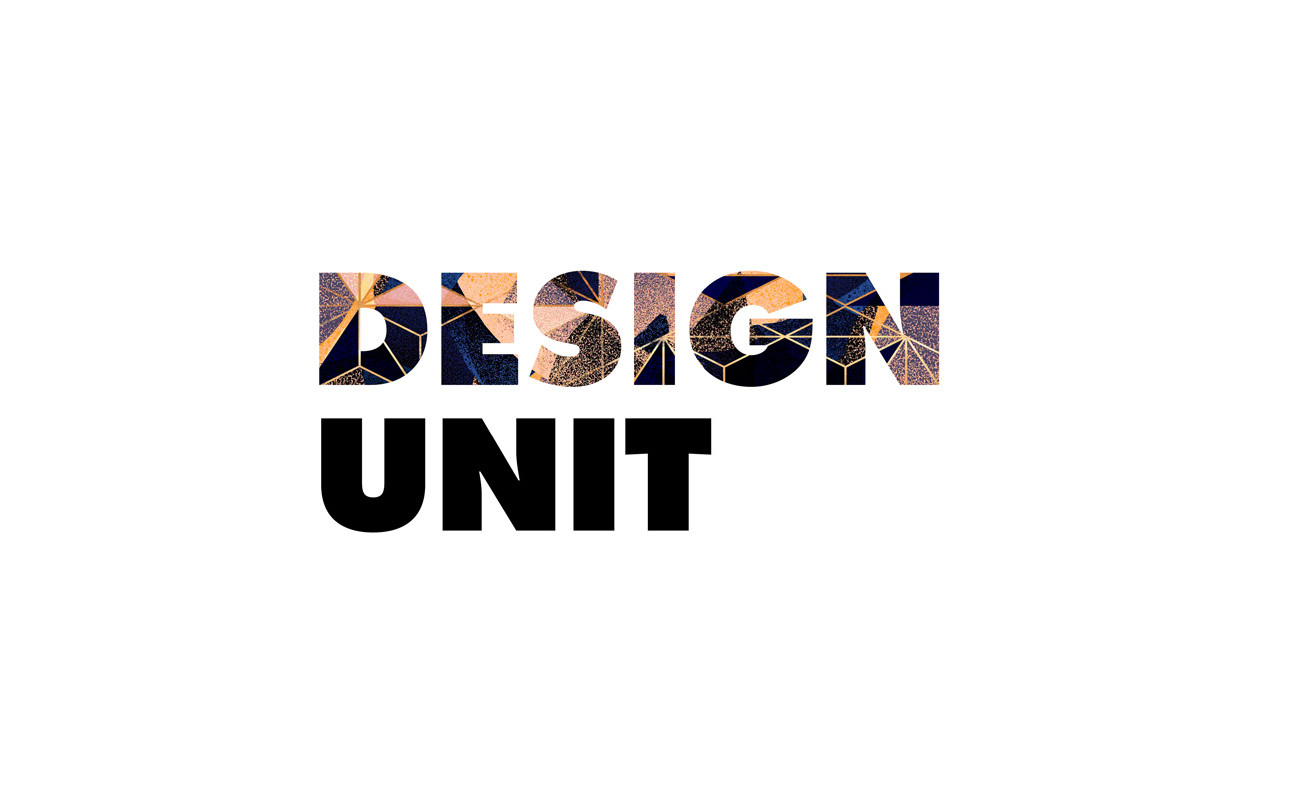 Get an overview of the Design Unit creative services with all important key facts here:
One room - a wide variety of possibilities
The floor offers one of the largest contiguous surfaces in a room. The way it is used influences the impression of the room and thus the entire atmosphere. Whether classic, clear and timeless, contemporary, bold or surprising - there are no limits to creativity in room design. Our carpets offer a wide range of colours, textures, gloss levels and combination possibilities. The carpet can be the prominent highlight of a room, but it can also blend discreetly into the overall context.
We always see the big picture - in every context and for every project.