When working with our textile floor coverings, the focus is on you as the customer, your project and the individual requirements. We take the time to understand your needs and develop individual solutions tailored to you that meet the highest design demands.
Let us work together on your individual idea!
Below you will find an overview of services that pave the way to your individually designed carpet.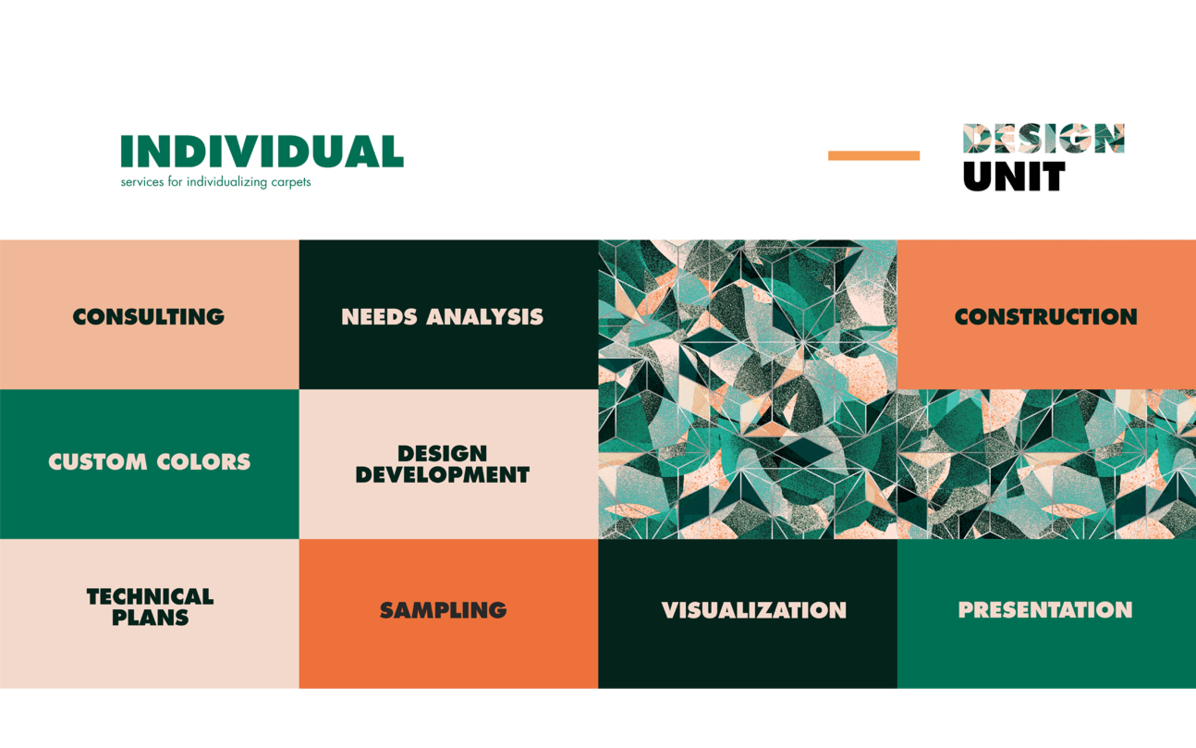 Find out about the various support options in detail here: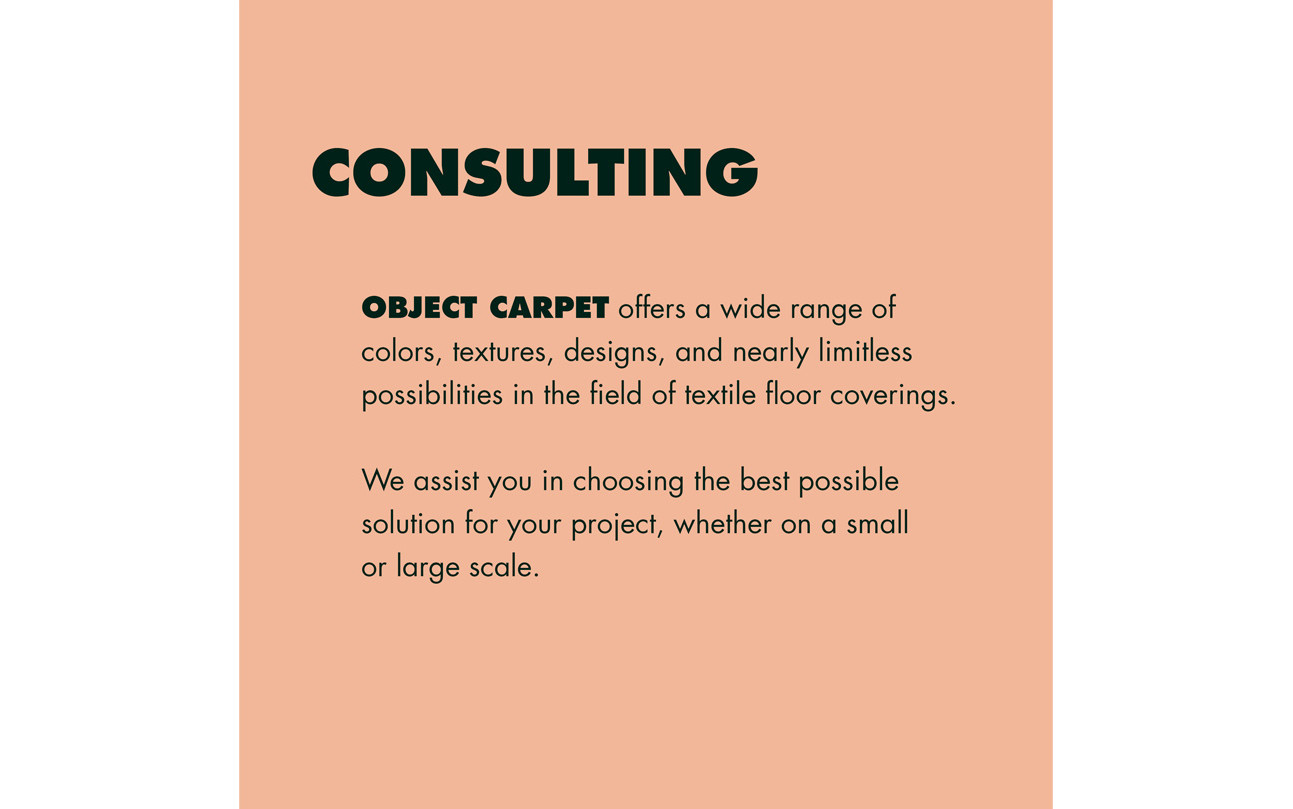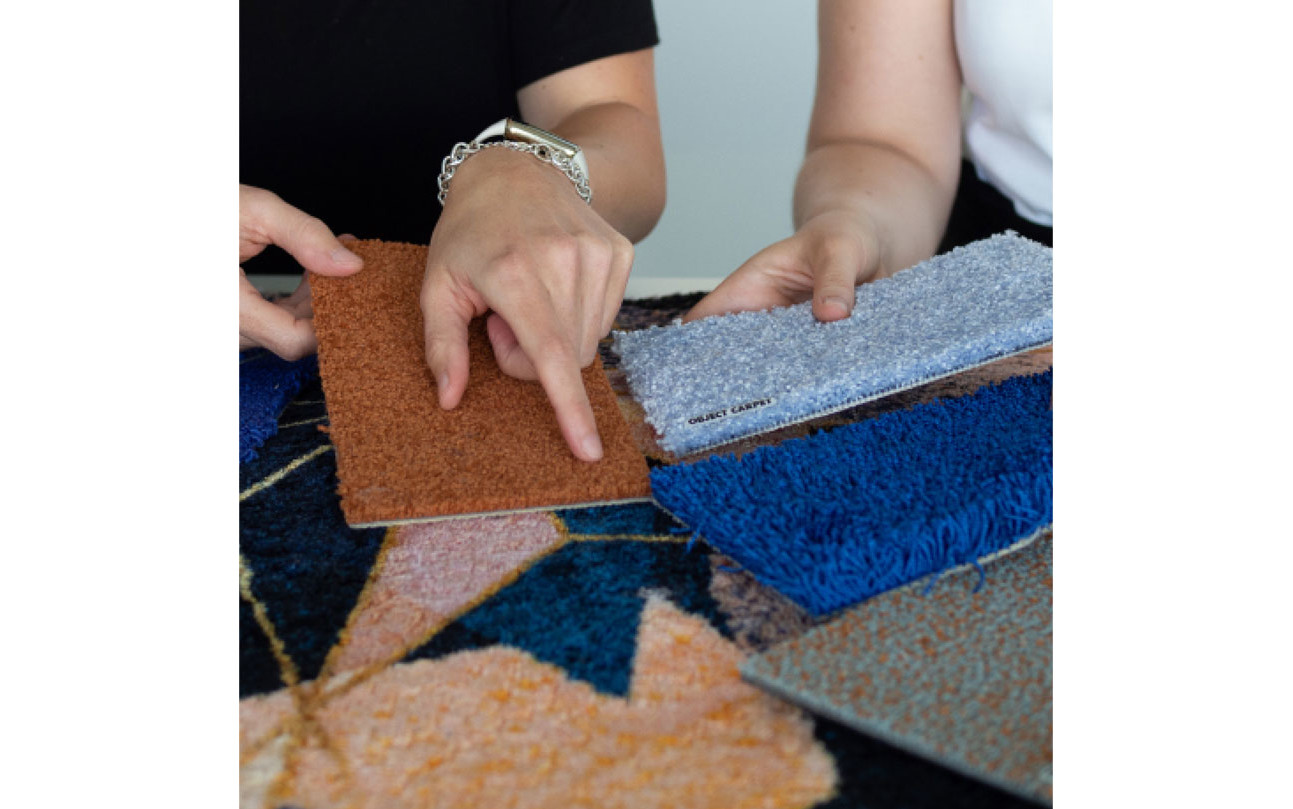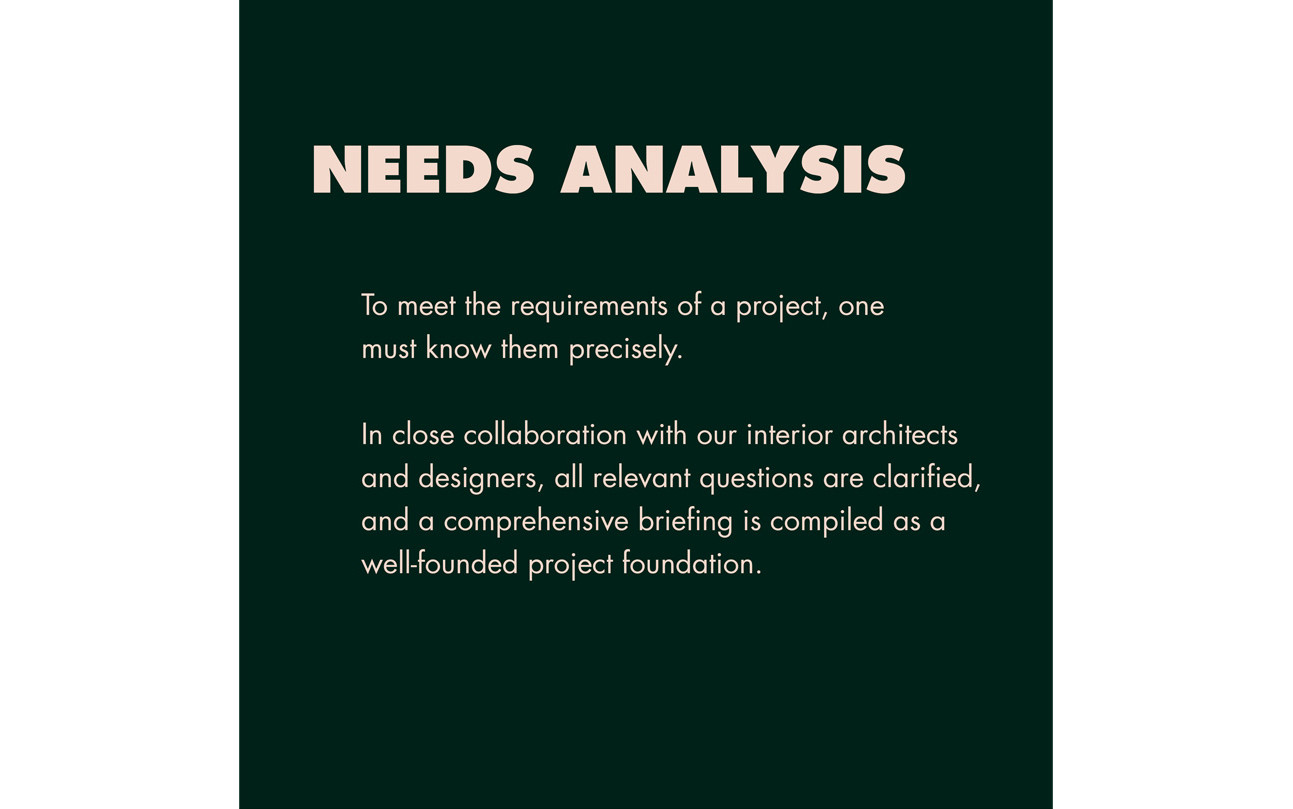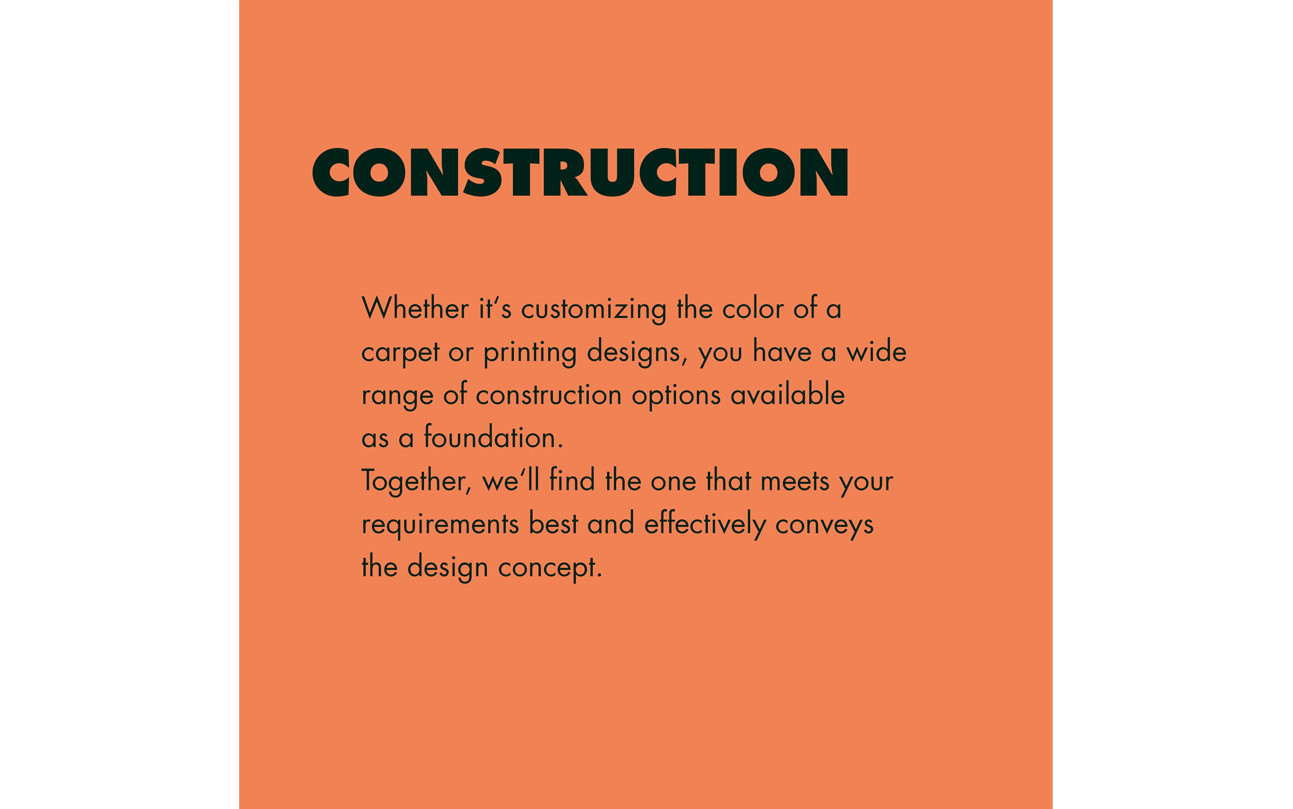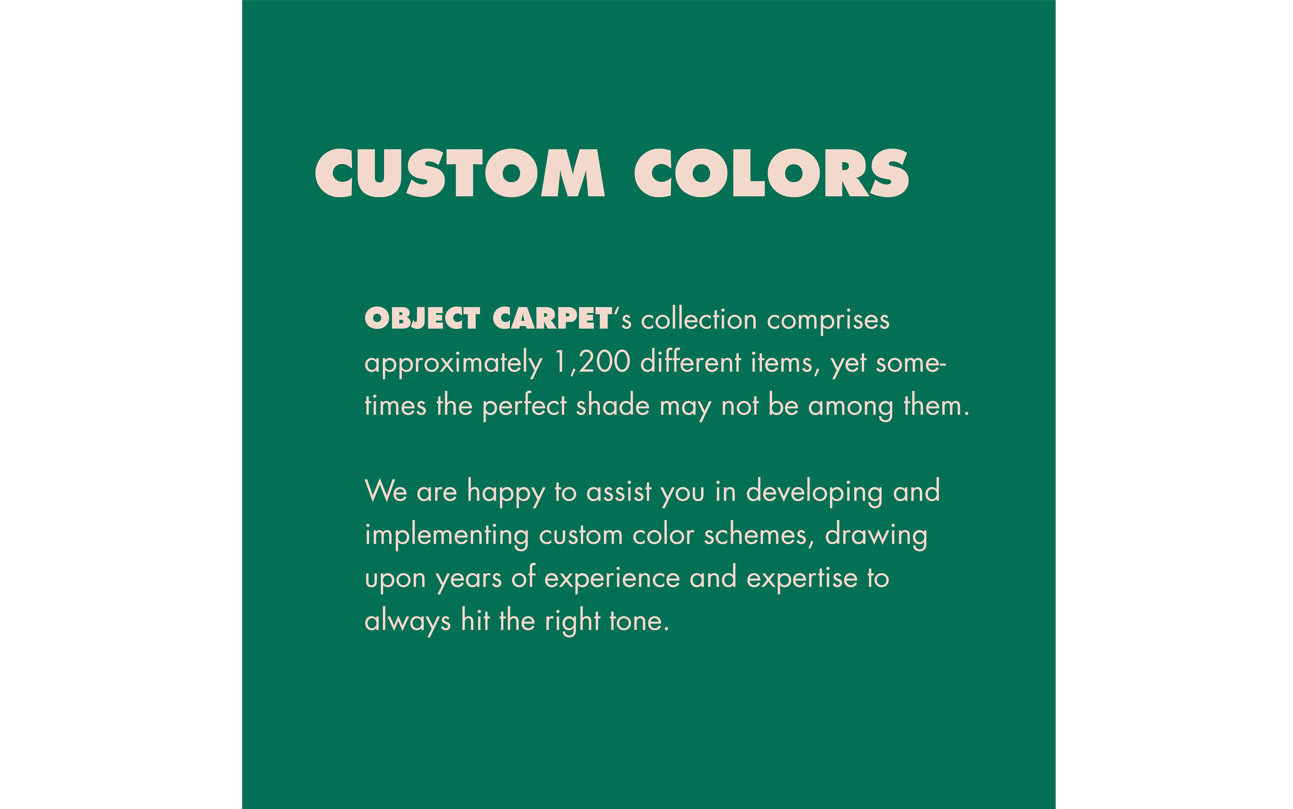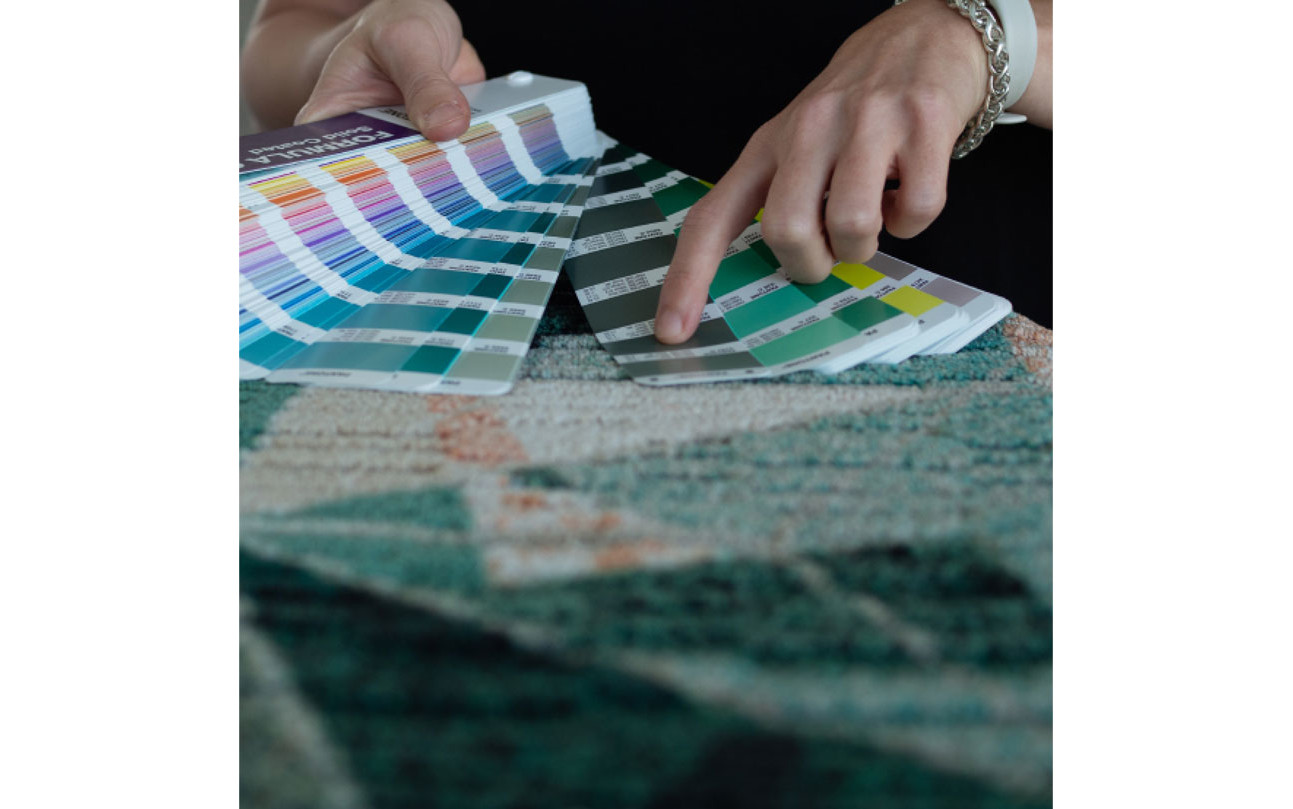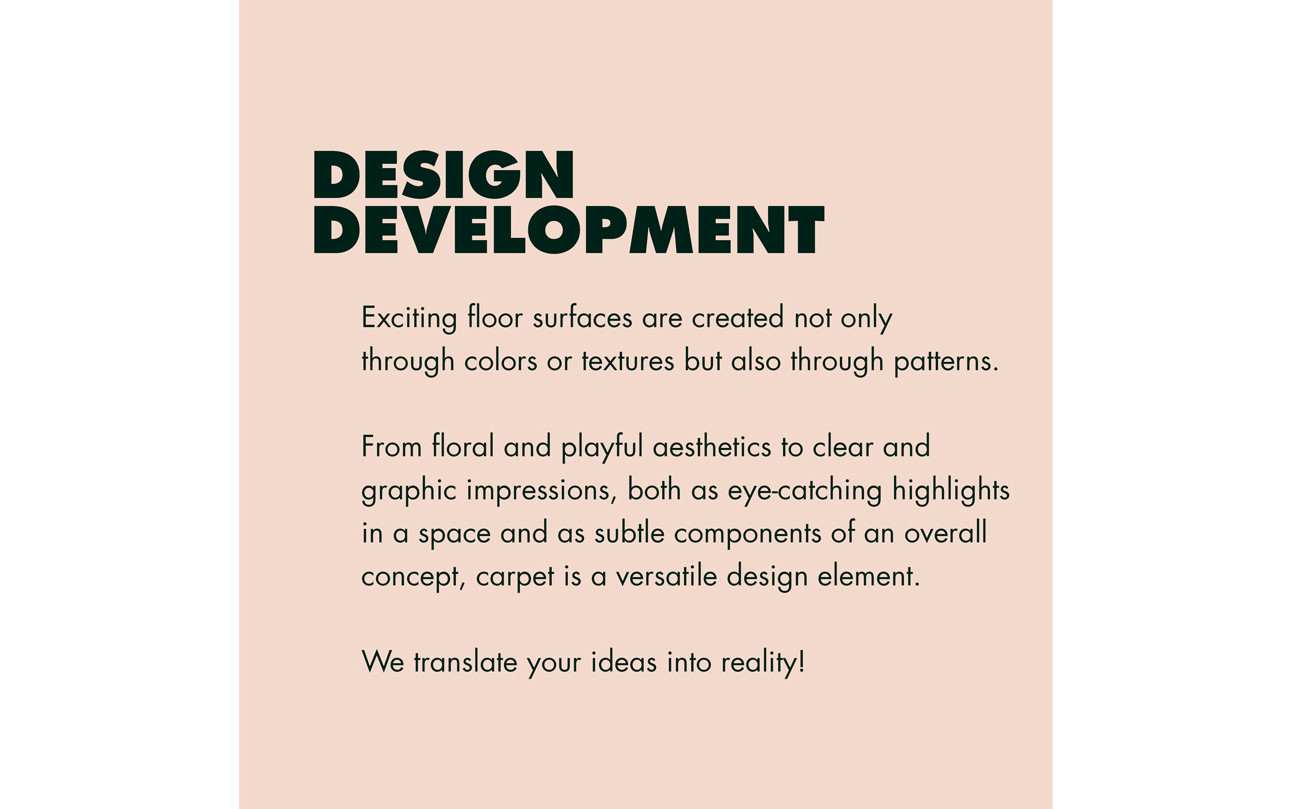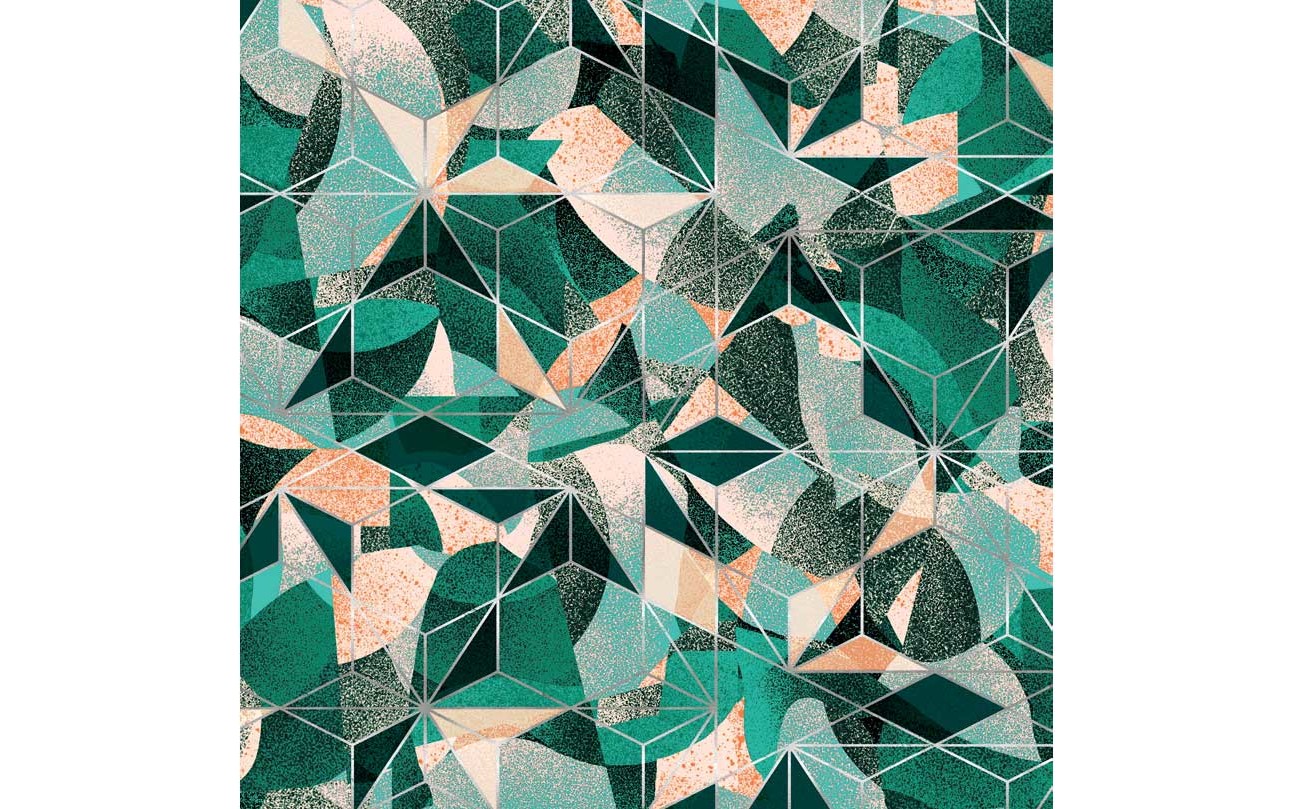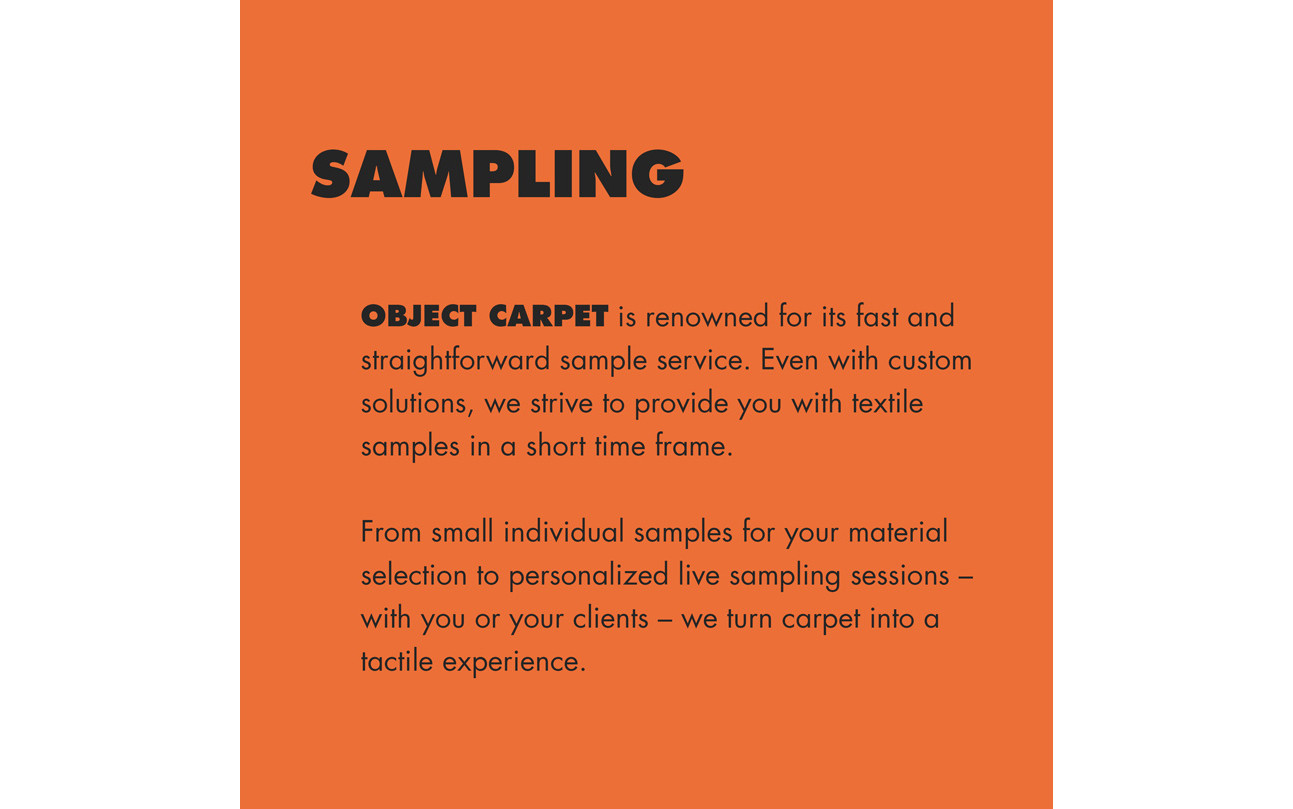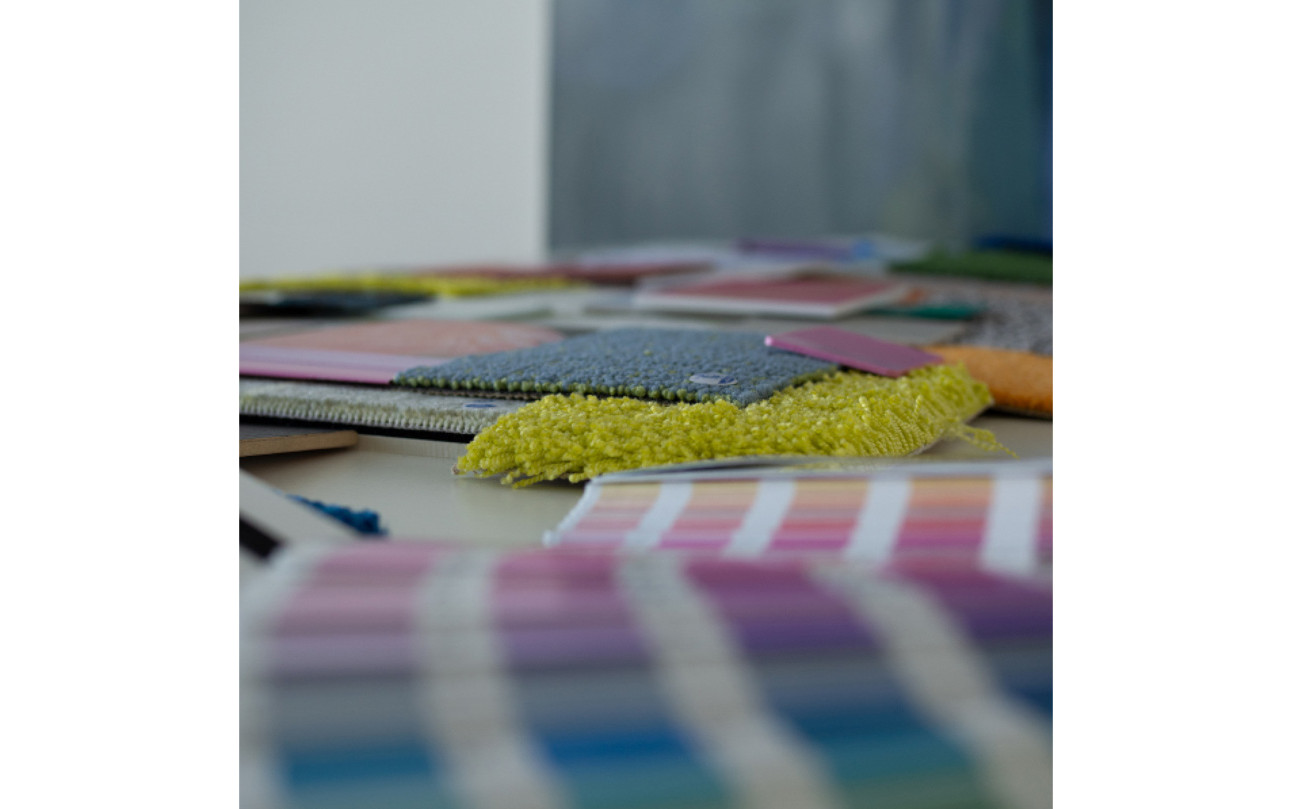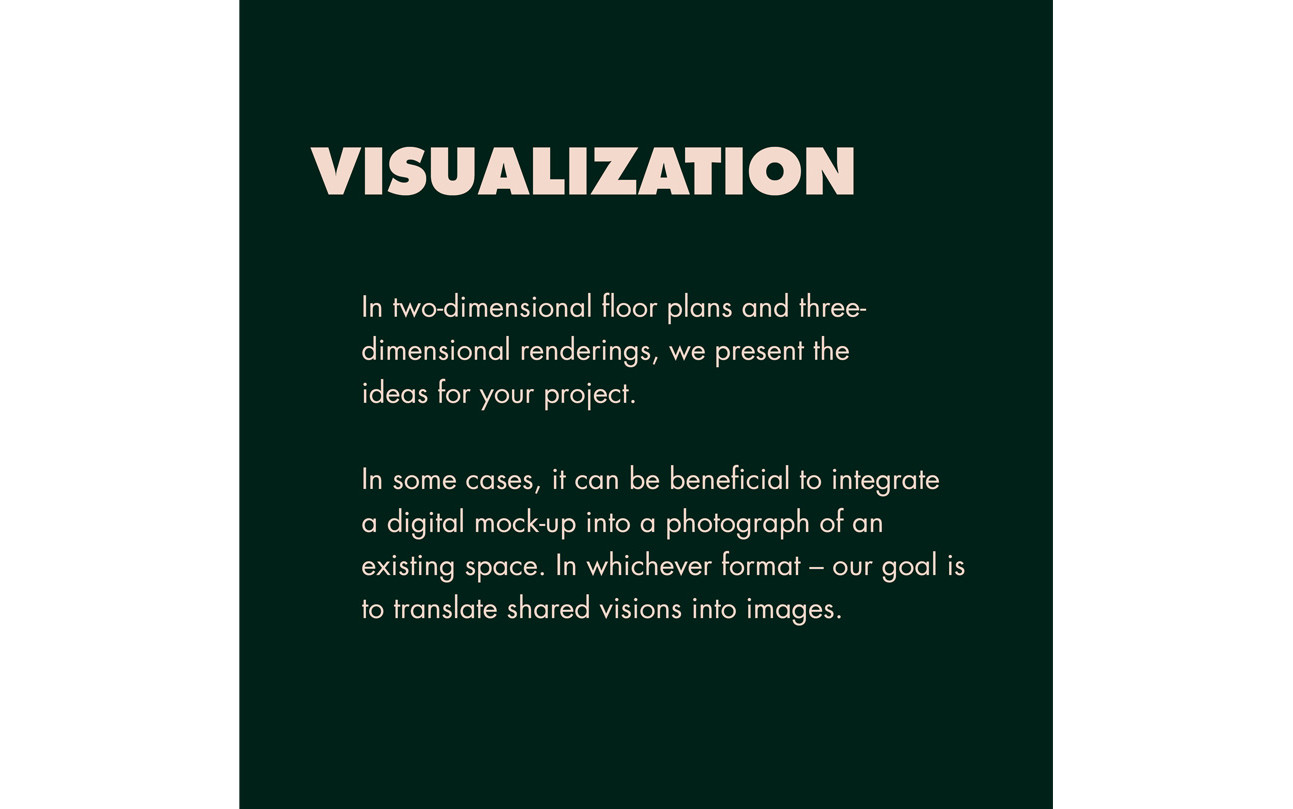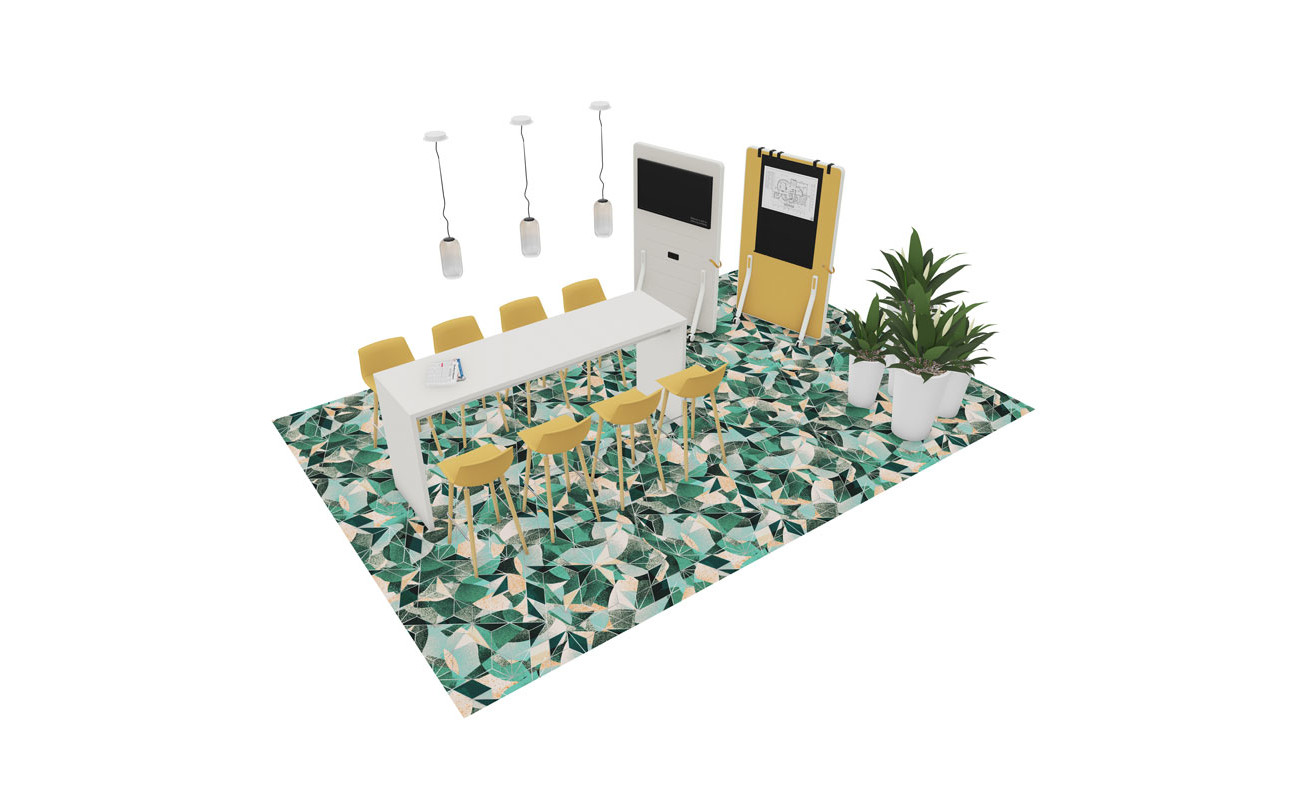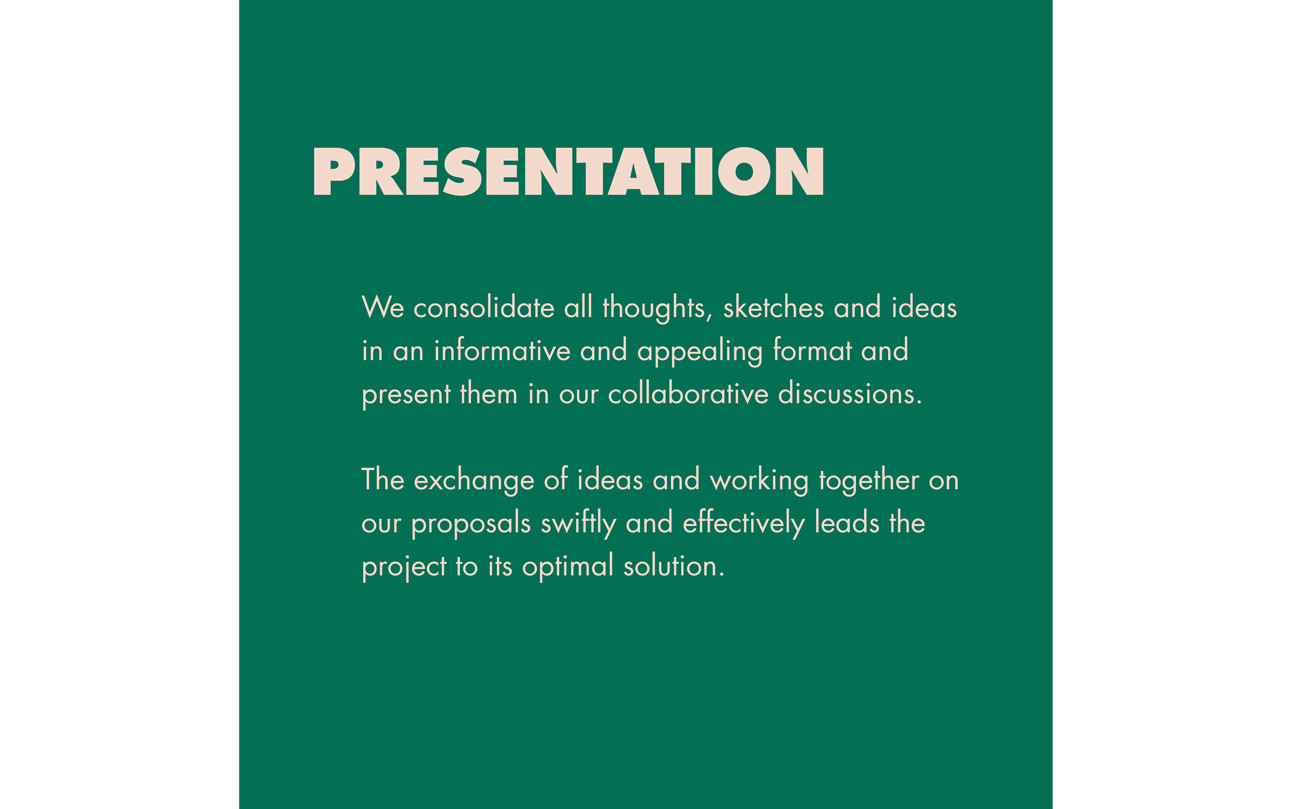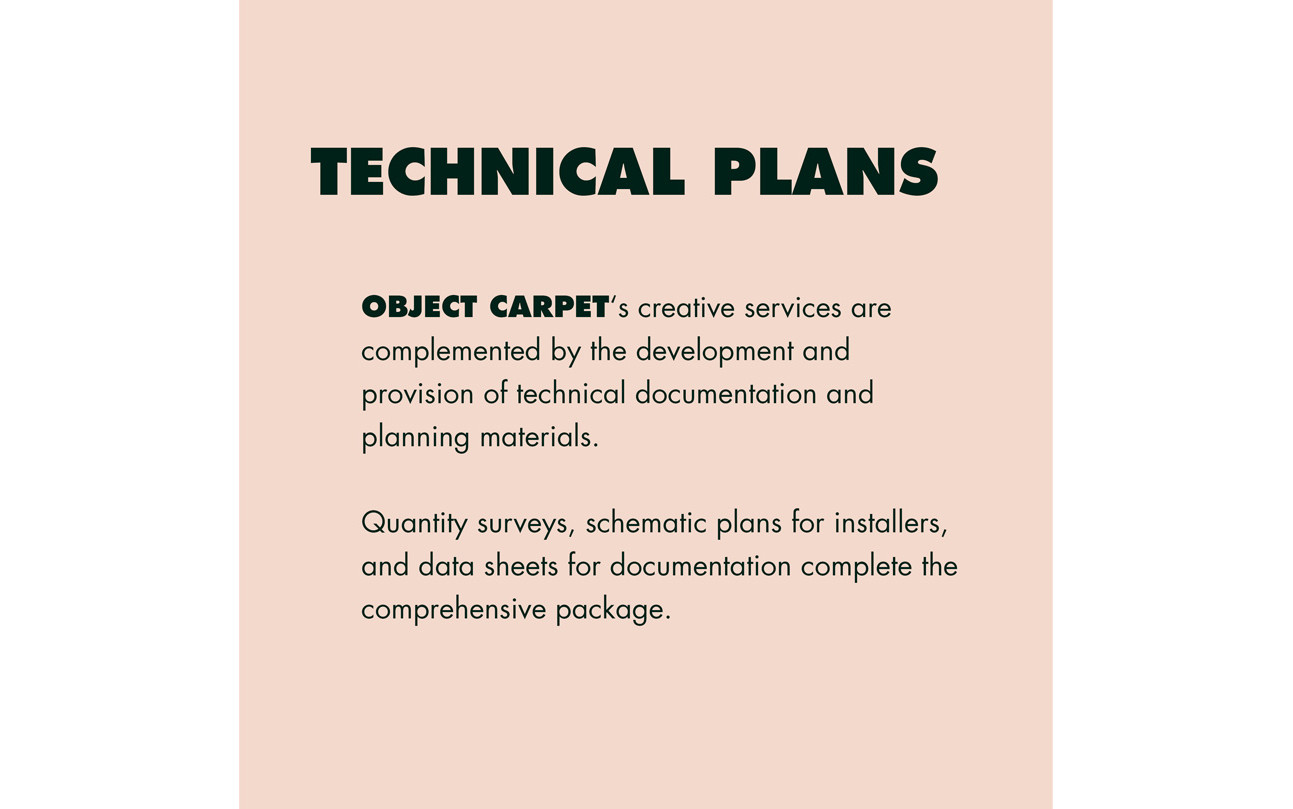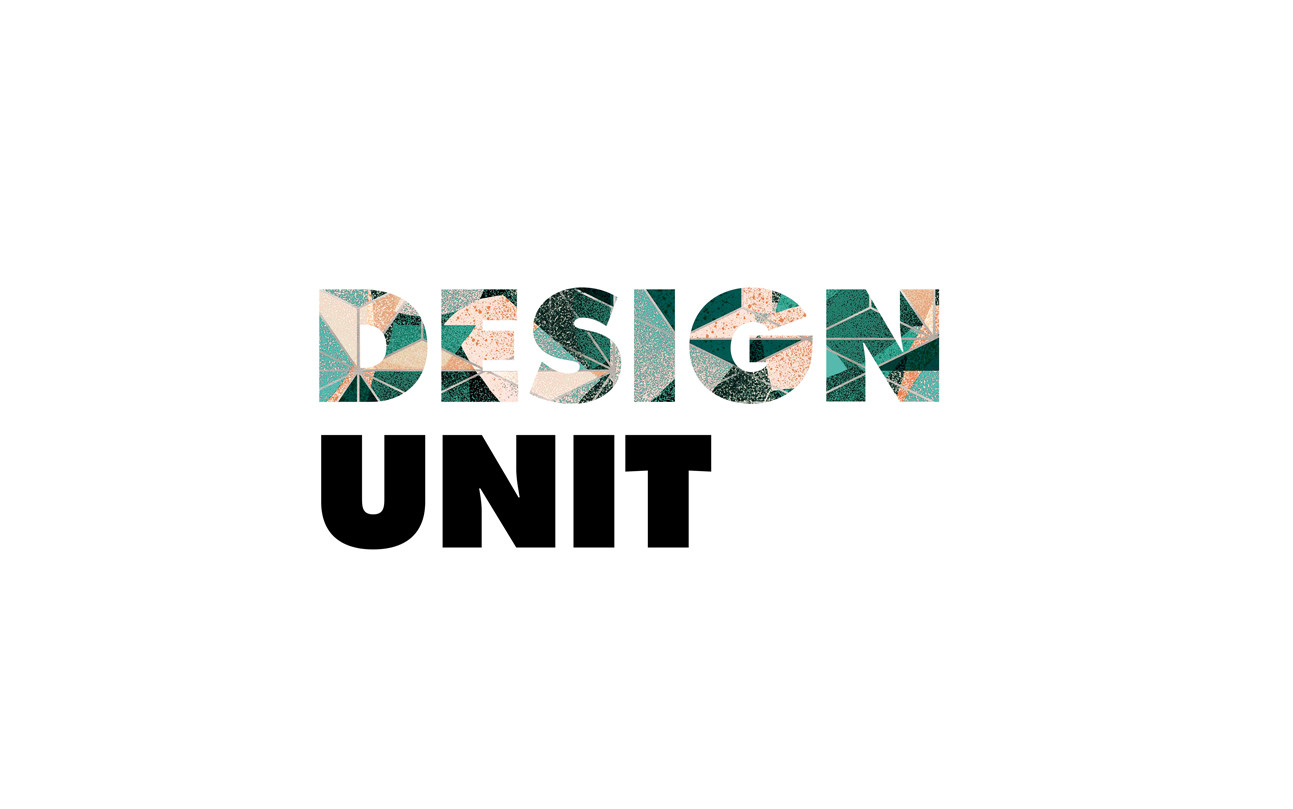 Get an overview of the Design Unit creative services with all important key facts here: