There are things that are sometimes "swept under the rug". For example, the manufacturing process for a carpet is especially complex. To provide more understanding on this matter, our youngest colleague from the marketing department is set to interview various experts over the following months. These experts will bring to light some insights this process that have been hidden up to now.
While the new collection from OBJECT CARPET was emerging, many technical details were analysed and developed – from the carpet backing structure and surface coating, to an innovative yarn design and a new tufting process. We asked the specialists from OBJECT CARPET about various carpet components and would like to share this knowledge with you.
For our first expert opinion, we met our development manager and managing director, Lars Engelke, and asked him about a carpet component that we usually never see or notice – the back!
Mr Engelke had love for carpets starting at birth. His Low Saxon home town of Einbeck is regarded as the origin of the flooring industry and his parents were active in the carpet sector. Since 2008, he has been responsible for technology and development at OBJECT CARPET, and since 2016, he has been a member of the Executive Board.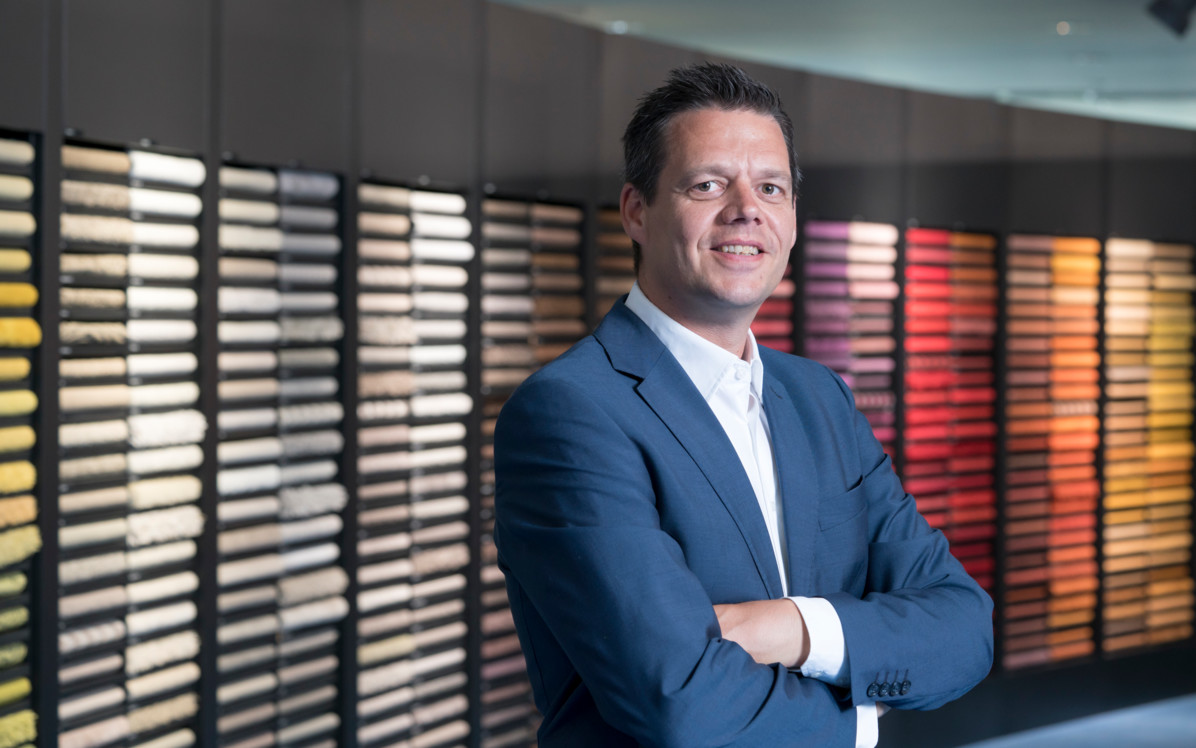 Mr Engelke, today we would like to speak about the carpet base, that means, carpet backing. At first, could you give us a brief insight into your own thoughts? Why should one pay attention to the carpet back?
Well, textile floorings are unfortunately afflicted with some prejudices. In our new collection, our basic intention was to counteract these prejudices by means of technical solutions. In our branch, we often hear about harmful emissions and an unpleasant smell of the carpet back, but both of these come down to the use of synthetic latex in conventional products.
That is why we set ourselves the goal to develop an odourless product. We at OBJECT CARPET are always striving to produce a better product, one which is both ecologically sustainable and healthy. And we have managed it: the name of this solution is WELLTEX!
With the development of new materials and the elimination of negative properties, we simultaneously created positive characteristics (for example, less weight and lower delivery costs).
What are special properties of WELLTEX?
Thanks to this innovative carpet base construction, the product has improved in multiple ways – it is light, environmentally friendly, easy to fit on the floor, and extremely low-emission. The special feature of the design is that we are entirely based on latex, bitumen, and PVC. Thus, the unpleasant smells and plasticizer migration is excluded.
Are all the products from your new collection provided with WELLTEX?
Yes, they are. The focus of our development work was improvement of our carpet tiles, but we also applied this structure and design to our broadloom items and rugs. Thus, our full product range is equipped with WELLTEX.
Why was your development work specially focused on carpet tiles?
Besides health issues, the aim of this collection's development was to bring a comprehensive range of tiles to the market. The carpet back was the final piece of the puzzle: it still consisted of non-recycled materials. For this reason, we tried to fill this gap and to create a fully "green" product, in which all materials are recycled.
Apparently, the carpet back is extremely important for a carpet structure. But why?
Basically, the flooring is the most stressed element in a building. When using carpet, the quality strongly depends on the backing structure, making it an essential part of the carpet. For tiles, a good back should tightly rest on the floor and have low weight. Moreover, its dimensional stability is of immense importance. A good carpet back should ensure that the carpet keeps its form stable even through changing temperatures and moisture. It is particularly noteworthy that the backing structure is the carpet component which decisively influences a room's acoustics.
Speaking of acoustics: in the field of room acoustics, OBJECT CARPET usually offers its carpet tile backing, BlackThermo®Felt Acoustic Plus. Does it also work with WELLTEX?
BlackThermo®Felt Acoustic Plus is based on WELLTEX and thus can be combined with it. In this way, we achieve a double effect of room acoustics in the audible range. Additionally, BlackThermo®Felt Acoustic Plus is also completely free from bitumen, latex and PVC and meets our environmental standards.
You have already mentioned the recycling. Do the carpets become more recyclable thanks to WELLTEX, too?
Exactly, the carpets are even completely recyclable. We are working on an automated procedure to break down the carpet into its component pieces, recycling and recycled, and return it back into the production cycle. Thus, a nice piece of work!
Mr Engelke, thank you for this exciting insight into your personal thoughts and development work!